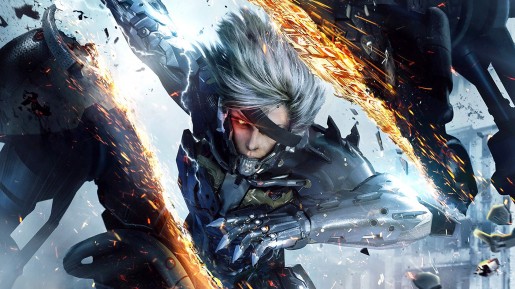 Typically flash and substance don't go together, but Platinum Games has always found a way to accomplish both. This all started with Bayonetta, which had fantastic controls and more than enough flash to make it memorable. Platinum Games proved this wasn't a fluke with Vanquish, as it featured the same depth/flash we saw in Bayonetta. Naturally when they started working on Metal Gear Rising: Revengeance, the overall opinion was quite mixed. While some people were excited to see this seasoned developer give it their all, others were worried that it wouldn't have the same charms of the Metal Gear Solid series. Now that Metal Gear Rising: Revengeance is finally out, was Platinum Games able to pull it off or is this just another Anarchy Reigns?
Lets see what's HOT and what's NOT in our review of Metal Gear Rising: Revengeance.
HOT
Best Story from Platinum Games so Far
Despite having a history of fantastic gameplay experiences, the stories were always pretty bad. While Rising isn't quite on par with the Metal Gear Solid series in terms of story telling, the story does genuinely feel MGS esque at times. Like several of the boss battles start with you hearing about their ideologies, which helps to give the mercenaries a bit more depth. Unfortunately the story is pretty short if you ignore codecs (optional conversations that fill in gaps/telegraph fights), but that still doesn't stop it from being a worthwhile experience.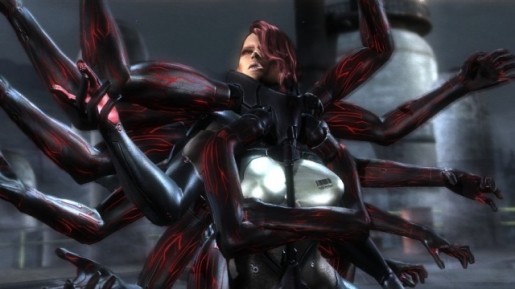 The Games Short, but…
By now you've probably heard that Metal Gear Rising: Revengeance is only 5 hours long, although the game is actually much shorter than that. Considering there is a title for beating it in less than 2 hours, it's not that hard to believe it can be completed in little over an hour. However, you can still spend 20+ hours trying to get all the unlockables.
You see, Rising features several unlockable items to give you something extra to do. These range from beating the game, collecting all of a certain item or performing some feat (like perfecting a boss). In addition to giving you something extra to do, some of the items have a substantial impact on the way the game is played. One of my favorite items is the wooden sword, since you lose the ability to cut of enemies, plus you can make yourself weaker to further increase the difficulty. There are also a few items that makes the game easier, but don't expect them to make up for a lack of skill.
Besides having various weapons/costumes to unlock, there are also several hidden objectives. To give you an idea, some enemies might spawn if you complete an area without causing an alert, where as a different event might happen if you cause an alert. This concept is also applied to the boss battles, as a few of them have optional scenes/events for playing a certain way. Also as mentioned above, you can get a few extra hours out of reading the codecs.
Metal Gear Rising: Revengeance Review

,