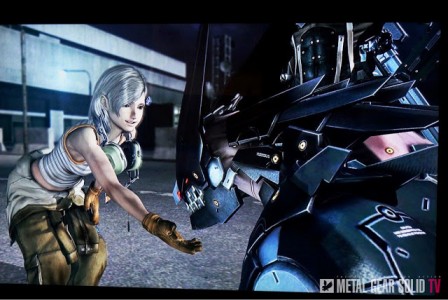 Hideo Kojima has posted on his twitter account the first images of Sunny in Metal Gear Rising: Revengeance.
As most Metal Gear Solid fans will already know, Sunny made her debut in Metal Gear Solid 4: Guns of the Patriots. She is the daughter of Olga Gurlukovich who was a Russian solider in Metal Gear Solid 2. Metal Gear Rising: Revengeance is set in the year 2018 and Sunny has grown a bit older than when we last saw her.
There's no details on what her role is in the game as of yet. My guess is that she supports Raiden in some capacity and helps him with the gadgets he might use on his missions.
Check out the images below: