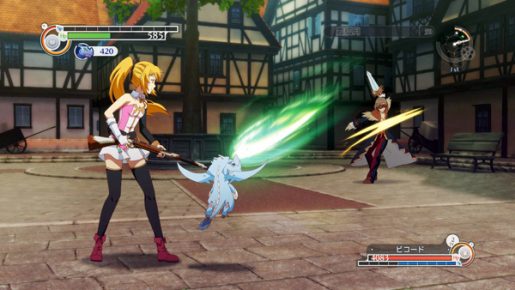 NIS America has recently announced that they will be localizing not just one, but three, new PlayStation 3 RPG's by the end of 2013.
At the top of the list and fan favorite is the tactical RPG fans everywhere have been waiting for, Disgaea Dimension 2: A Brighter Darkness. Disgaea D2 is slated to arrive stateside later this fall.
Accompanying Laharl's latest entry is the "world's first HD animation RPG," Time and Eternity. Not unlike Ni no Kuni: Wrath of the White Witch, Time and Eternity features backing by a famous Japanese animation company. The animation team behind the trailers for Persona 2: Innocent Sin and E.X. Troopers, Satelight, is the group responsible for Time and Eternity's vibrant and colorful cast. Expect to see Time and Eternity on store shelves this coming summer.
Rounding out the three upcoming NIS America releases is a spiritual successor to the PSP-only game Z.H.P. Unlosing Ranger Vs. Darkdeath Evilman. Combine the endless customization and stats from the Disgaea series with the randomly generated tactics of a roguelike and you've got the basis for The Guided Fate Paradox. The Guided Fate Paradox will be released later this fall for PS3.