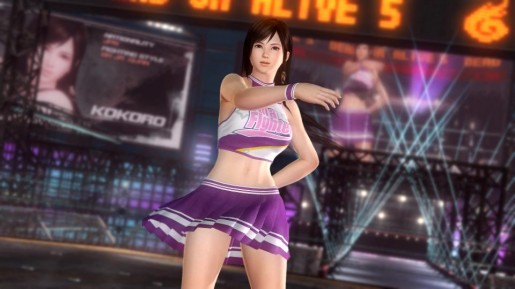 Tecmo Koei has revealed that PS Vita owners will get new costumes in Dead or Alive 5 Plus when it releases next month.
There will be cute cheerleader costumes for Tina, Kasumi, Ayane, Helena and Kokoro. There's no word if these costumes will be available as DLC on the PS3 or Xbox 360 yet, but it looks like they will remain as a PS Vita exclusive for now.
Dead or Alive 5 Plus will be out for the PS Vita on March 19th in North America and March 22nd in Europe.
Check out the costumes in the gallery below: