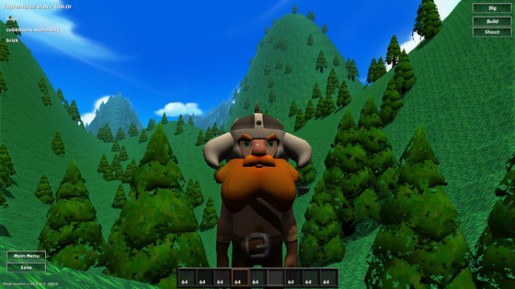 The Yogscast team has recently released two patches for their upcoming Minecraft styled title Yogventures.
Firstly, Yogventures pre-alpha version 0.03 was released, which has brought in non-square shaped blocks. Multiple right angle triangles, stairs and pillars are now all shapes that can be used when players turn to building. This adds another layer of construction as not everything has to be made of cubes.
Yogventures pre-alpha version 0.04 was swiftly released later on after a "major bug was found by some awesome [Kickstarter] Backers". Below is the v0.03 announcement video which shows off the use of the new blocks.
Check out the official Yogventures website.