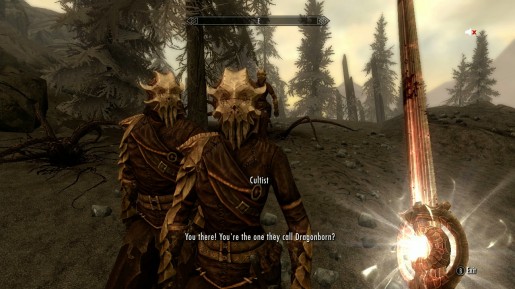 At long last, Bethesda revealed today that the much anticipated Skyrim Dragonborn DLC will finally arrive on the PS3 starting next month.
A month following the release of the DLC on the Xbox 360, it's time for PS3 gamers to get a taste on what they experienced over the holiday. With the Dragonborn DLC, players will venture through one of the continents in Morrowind where new adventure for the Dovahkiin awaits. Expect to see new weapons, armors, enemies, and familiar places in the land of Solstheim.
Bethesda also revealed today that Dawnguard and Hearthfire DLC will be released on the PS3 as well sometime next month. To celebrate the release of the three DLCs on the PS3 platform this coming February, each of them will be 50% off during its launch week on the PlayStation Network.
With this official add-on for The Elder Scrolls V: Skyrim, journey off the coast of Morrowind, to the island of Solstheim. Encounter new towns, dungeons, and quests, as you traverse the ash wastes and glacial valleys of this new land. Become more powerful with new shouts that bend the will of your enemies and even tame dragons. Your fate, and the fate of Solstheim, hangs in the balance as you face off against your deadliest adversary – the first Dragonborn.
Don't forget to check out our Skyrim Dragonborn DLC review to find out what we thought about it!