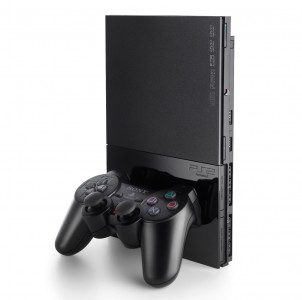 It was reported only a few weeks ago that Sony was ceasing production of the PS2 console in Japan. The Guardian has now reported and confirmed with Sony that production for the console has now ended worldwide.
You cannot say that the PS2 ended its life early because it lasted for a very long time. It might not have lasted as long as the Atari 2600 (that console lasted 17 years) but the console did manage to reach a lot of milestones that may not be beaten for a very long time.
Since it broke ground in the year 2000, over 150 million units have been sold. The total PS2 library is 10,828 titles and over 1.52 billion games have been sold for the console to date.
The reason for the console's popularity is due to many things. For one thing other than a great selection of diverse and memorable games, was that it was a DVD player. When it was first released, it was actually the cheapest DVD player on the market at the time. Not to mention games like SingStar and Buzz helped the console to reach casual gamers that wouldn't have normally played video games.
Even though I own both a PS3 and Xbox 360, I still had more fun playing games on the PS2. That console had more variety and the games were better. Not to mention it was a time before mandatory installations and DLC became the norm…