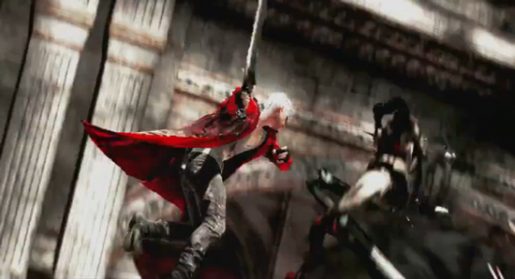 One of the things veteran Devil May Cry fans hated about Ninja Theory's Devil May Cry reboot is Dante's appearance. Although they ditched the classic white hair that Dante had in the past four games and made the new Dante look somewhat emo and punk, Ninja Theory tossed in a throwback for fans as a reward.
Upon finishing the game on any difficulty, one of the perks that you will unlock, aside from a new difficulty, is a costume for Dante. If you miss the classic white hair, you will now be able to wear it as Dante's new costume. To try out the costume, you can enable it under the Skins/Perks option from the Mission Star screen at the main menu. Once you enable it, you will see him wearing that white hair across all missions and cutscenes as well!
Still undecided about picking up DMC? Check out our review to find out what we thought about it and if you should get it!