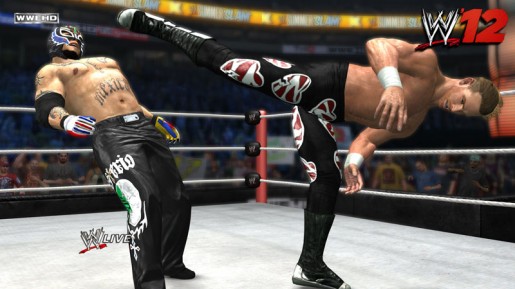 THQ has now announced the first DLC pack that will be available to download for WWE '12. One of the first superstars revealed is none other than Shawn Michaels.
A total of four new WWE Superstars were revealed to be in the WWE '12 roster while four others on the roster will have alternate attire. The biggest announcement today is that it's been confirmed that Shawn Michaels will be playable in WWE '12. He will be wearing the same attire he wore during the infamous 1997 Survivor Series.
Each item will cost a measly 80 Microsoft Points, or $0.99 on PSN. If you purchase Fan Axxess again (960 Microsoft Points, or $11.99 on PSN) you will get all the DLC with a 25% discount. DLC Pack #1 for WWE '12 is released on November 22nd.
Here's what you will receive in WWE '12 DLC Pack #1:
Wrestlers:
Brodus Clay
Michael Cole
Jim Ross
Jerry "The King" Lawler
Shawn Michaels
Alternate Attire:
Animal
Christian
Edge
Hawk
WWE '12 is released November 22nd in North America and November 25th in Europe for the PS3, Xbox 360 and Wii. A PS Vita version should be released later in 2012.
Update: Brodus Clay is in WWE '12 but will be featured in a future DLC pack not the first one like specified above.
First WWE '12 DLC Pack Revealed; Includes Shawn Michaels

,