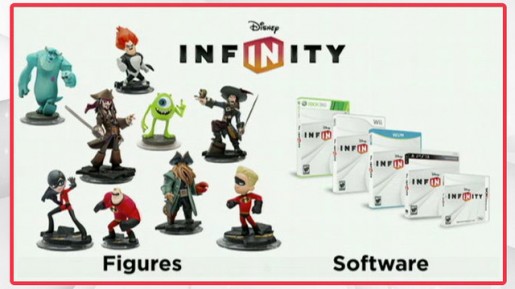 Thanks to the success and amount of revenue Activision made with its Skylanders franchise, Disney is planning its own version with Disney Infinity.
It's like Skylanders because you will use real-life toys of several of your favorite Disney characters within the game itself. It is a sandbox style video game.
Disney Infinity will launch with over 20 different characters based on the films Monsters University, Pirates of the Caribbean and The Incredibles. The starter pack includes, Sulley, Captain Jack Sparrow and Mr. Incredible. You can play the game in four player online or two player splitscreen.
The game will be released sometime in June for the Xbox 360, PS3, Wii, Wii U, 3DS, PC and mobile devices.
Check out the trailer below: