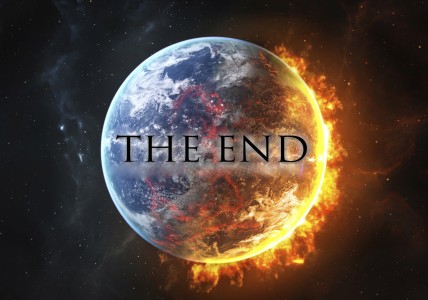 It's been shoved in your face for a while now. The world ends tomorrow (some poor countries are already dealing with Armageddon) and there's little you can do about it. Or is there? You may not be able to stop our impending doom, but you can definitely prepare yourself for what may follow. Assuming you don't have any plans to spend those special, final moments with loved ones, here's a list of current-gen titles you should be playing in order to gain their helpful tips on what to do in tomorrow's situation.
Assassin's Creed Series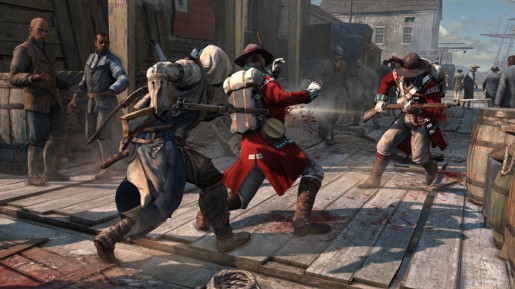 Assassin's Creed makes the list because not only does the series pit protagonist Desmond Miles against the impending apocalypse, it specifically uses December 21, 2012 as the day the world ends. What better way to spend your final hours on this Earth than to fight the Templar in an ongoing effort to unlock the secret to repel the apocalypse? Since you don't have too much time left, I'd suggest skipping ahead to Assassin's Creed 3 to see how it all wraps up (kinda). This will even help you locate the Pieces of Eden, but I don't believe you have enough time to get everything together in the next 24 hours, so let's move on to the next tip taught to us by Assassin's Creed. Assuming the world floods, most of the fighting on Earth will take place on rooftops and you'll be more than ready having carefully studied the free-running techniques of Altair, Ezio and Connor — Connor will even show you how to properly command a ship. In case you fail to pick up on free running, taking up the iconic hidden blades to save a virtual civilization from seemingly inevitable doom should bring you a sense of heroic accomplishment before you're wiped from existence. That should provide some inner peace.
The Walking Dead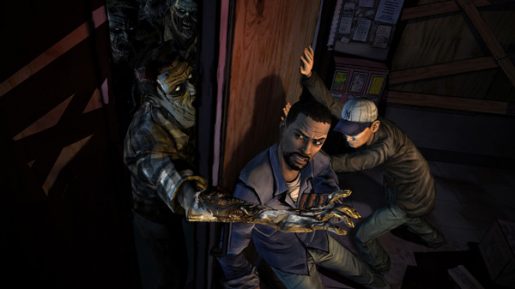 No one knows how the world will end exactly. Maybe it will be swift, but maybe it won't. In case it's a slow ride, and in case it involves zombies, you'll want to play Telltale's episodic masterpiece, The Walking Dead. Why, you ask? Survival won't be easy and nothing will prepare you for the incredibly tough decisions that surely await you like solving the moral dilemmas that Everett Lee faces during his journey with the young Clementine. You'll even get some insight on the safest locations to hole up and effective zombie distraction techniques. Plus, this is one of those quality games that should be on every gamer's bucket list.
Fallout 3/New Vegas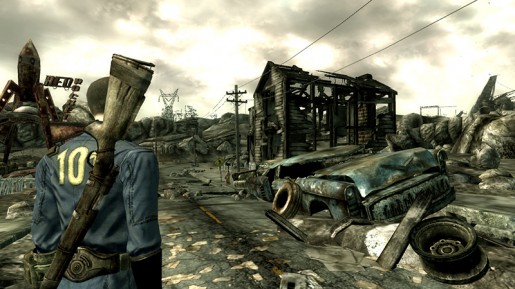 If the world ends following an explosion and a bright light, the result is going to be a barren wasteland. Fallout teaches us the importance of vaults (hopefully you have one readily available) and the dangers of venturing outside. Should you decide to leave the vault one day, Fallout 3 and New Vegas can be utilized as an educational tool on what to do to stay alive in a world filled with psychopaths and oversized, radioactive animals. Take some comfort in knowing that since our military advancements seem to be more focused on drones rather than genetically-engineered creatures, the chance of you coming face to face with a Deathclaw post-apocalypse is quite slim. If you really want to prep, play Fallout New Vegas on Hardcore in order to learn how to deal with true inventory management. After all, sleeping on a bed roll won't cure your broken arm in real life.
Protip: Start gathering your bottle caps now.
Rage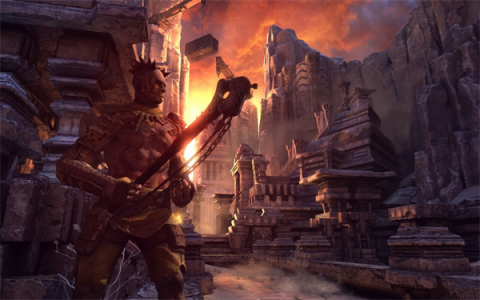 There is talk that our world will end through a comet crashing into Earth. id Software's Rage adopts a similar post-apocalyptic catalyst with asteroid 99942 Apophis striking our planet, making it a perfect end-of-the-world companion. Throwing wingsticks at mutants (that look very similar to Sloth from The Goonies) and deranged clan members is an entertaining way to pass the time as the clock counts down the last hours. You may not be as pivotal to whatever new-world order that emerges as the game's Ark Survivor, but at least you can pretend you are for a while as you lay waste to the wastelanders. As a bonus, you might even learn how to craft extremely useful bandages for all those wounds obtained during scavenging. Since you don't have the luxury of having self-repairing nanotrites, this is a crucial skill.
Bonus: Rage just received the long-rumored The Scorchers DLC, so that new content should help refresh the experience.