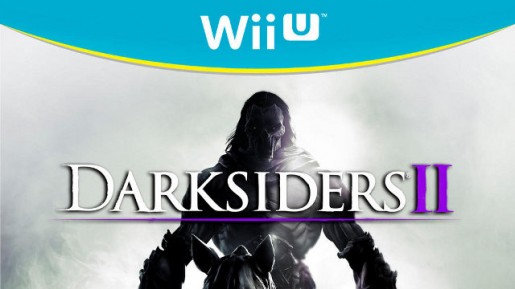 Since the first Darksiders game was well received when it was released a couple of years ago, many fans requested for a second game and they got it earlier this year. Following the release of the game on the PlayStation 3, PC, and Xbox 360, the game has now been ported on Nintendo's Wii U. This version gives players somewhat of a unique way to play the game, though the content remains the same from previous versions. Utilizing the Wii U's game pad, does the experience in playing Darksiders II on the Wii U make it all better?
Let's take a look on what's HOT and what's NOT in our review of Darksiders II on the Wii U.
HOT
Solid Action
Compared to the first game, Darksiders II offers more solid action gameplay that fans of the genre will absolutely love. The combo execution of our new hero, Death, is much more deadlier compared to War (hero of the first Darksiders). This time, Death offers numerous combos that can be learned by spending points on the trainers that he will meet along the way. The style of the game's battle is similar to the first, although Death can now do a lot of things and attacks his enemies with rogue-like speed. Aside from using his dual scythe, Death also carries a heavy weapon that adds extra punch to his overall power. The second weapon that he uses varies from a hammer to an axe and when combined with the Scythe, expect him to deliver devastatings blows to his opponents.
From the beginning through the end, players will be doing hack and slash gameplay. While that may sound tedious, learning the best possible combos that Death can use will eliminate the repetitiveness of the battle. The enemies that Death will take on aren't pushovers and you will require more strategic skills. If on the first game players got away with the simple block and attack, players this time will have to do more than that as the enemies became smarter and more agile.
Mixed RPG-Adventure Type
In addition in offering gamers solid action gameplay, the game also has its RPG-adventure type elements where players will spend time raising Death to make him stronger. For every enemy that Death takes down, he gets experience points through orbs. The more levels that he gets, the more powerful he becomes and more skills that can be unlocked. Through a skill three that will be available from the start, players will start to think what build they want Death to be and they can pick from the two available. With a lot of skills available, players can make Death invisible when fighting enemies. Compared to the first game, Darksiders II seems to focus more on the RPG elements than the adventure type.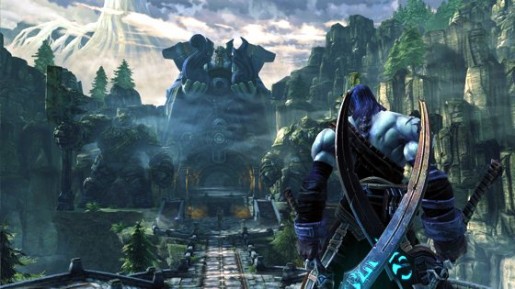 Mentioning that Darksiders II is less of an adventure type, that doesn't mean that there will be no platforming involved. Just like the first game, Death will be going through vines, walls, and dungeons he will have to clear to face a boss at the end. If you thought that the first game was more of a Zelda-type gameplay, you will think of the same thing with Darksiders II though it's a lot better since the dungeons are more diverse and puzzles are challenging. In the almost fifteen hours of gameplay, players will be going through different dungeons where they will master Death's platforming skills. As you proceed through the game, you will earn various skills that can be used when doing those platforming segments. If at some point you went to an area where you cannot access, you can come back to it later when you have the appropriate skill needed to pass it, and from there who knows what treasures you may find.
Getting money in Darksiders II is important as you will have to buy equipment for Death to use. Unlike the first game, Darksiders II focuses more also on equipment. For every loot that the enemy drops, it can be money or a weapon/armor that you can use. With a majority of equipment items that you can get, you best hope that the enemy you're fighting will drop an interesting loot for Death to wear.
Darksiders II (Wii U) Review

,