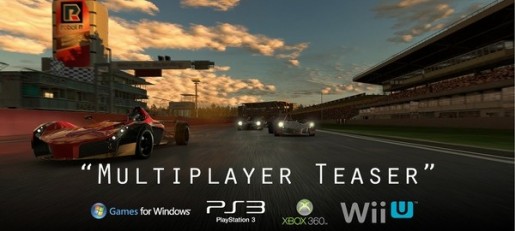 Halcyon the WMD member behind many of the community made Project CARS trailer has dne it again creating a masterpiece of a teaser trailer for the games multiplayer element.
The majority of the trailers for Slightly Mad Studios' racer, Project CARS, are in fact fan made and Halcyon has put together some stunning clips to create the multiplayer trailer. The trailer is, as with most fan made trailers, made from solely in game footage something which is pointed out by the user himself at the 24 second mark where in the game chat he tells other players he's recording the footage.
Scheduled for release next year Project CARS is currently planned for PC, X360, PS3 and WiiU.