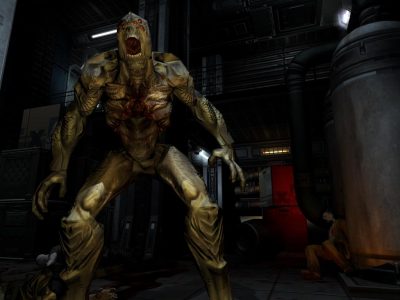 Bethesda has announced on its official blog that the original Doom 3 game is now back on Steam.
With the release of Doom 3: BFG Edition out last month, Bethesda cunningly pulled the original game from Steam and forced gamers to purchase that version of Doom 3 instead of the cheaper original version of the game.
Bethesda listened to the fans and you can now get the original version again for just $9.99.
Discounted packs include:
• Doom 3 Pack: Discounted at $12.99
• Doom 3: Discounted at $9.99
• Resurrection of Evil: Discounted at $4.99