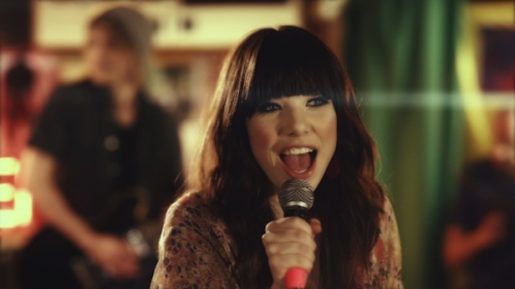 EA has announced that Carly Rae Jepsen's surprisingly popular hit "Call Me Maybe" will be available to download as DLC for Rock Band next week.
Whether you loved the song or hated it for its annoying catchy tune, you can sing and play the game yourself if you still have your Rock Band instruments ready. Another song will be available too and its Marcy Playground's 1997 hit "Sex and Candy".
The DLC will be available from November 27th for the PS3, Xbox 360 and Wii.
Pricing details are below:
– Carly Rae Jepsen – "Call Me Maybe" (160 MSP / 200 WP / $1.99)
– Marcy Playground – "Sex and Candy"* (160 MSP / 200 WP / $1.99)
*Pro Guitar/Bass expansion available (80 MSP / 100 WP / $0.99)