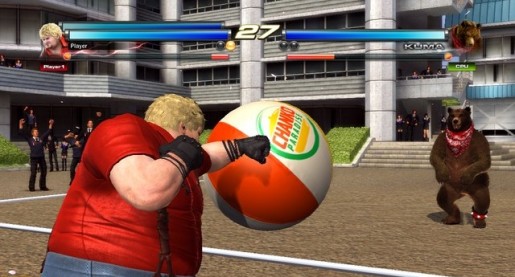 Namco Bandai has re-introduced the popular Tekken Ball mode from Tekken 3 and added it to the Wii U edition of Tekken Tag Tournament 2.
If you haven't seen Tekken Ball mode before, it's kind of like Tekken's own version of volleyball. It plays a bit more like Pong than volleyball, but it's an addictive mode nonetheless. No word yet if Tekken Ball is a Wii U exclusive or if the PS3 and Xbox 360 versions of Tekken Tag Tournament 2 will have it in the near future as DLC.
The Wii U edition also adds a ton of new costumes too. The costumes are all Nintendo-based so you can dress up your favorite Tekken characters as the likes of Mario, Princess Peach and more.
Check out the trailer below: