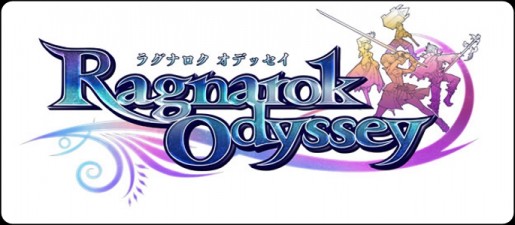 Since the Playstation Vita was released in February, many gamers have commented on a lack of their favorite genre. This problem intensified when the long-standing Playstation series Monster Hunter, found it's way on Nintendo consoles. With no plans for a Vita version, many are looking for something to fill the void. That's where Ragnarok Odyssey comes into play. With large powerful monsters, strong alchemy system, online/ad hoc multiplayer and over 100 missions to complete, is Ragnarok Odyssey what fans are waiting for or is it just a cheap knock off?
Let's look at what's HOT and what's NOT in our review of Ragnarok Odyssey.
HOT
Customization
As with most RPG games, Ragnarok Odyssey starts with you creating your own custom character. All the standard options are here, like gender, voice, alternate faces/skin color, although height/weight are not included. After you finish creating your character, you're given a number of different classes to choose from. Every class has it's own play style, so it might take you some time to figure out what's right for you. Upon selecting your class the game will begin, but that's just the start of your options.
As you progress through the various missions, you will continue to unlock new elements to play around with. The first one is a salon, which allows you to change your character's appearance. You begin with every option you had at the start of the game (except for gender), but more options will unlock as you complete quests. Shortly after unlocking the salon, you will also gain the ability to change your class. This will allow you to freely try out the different classes, without having to restart the game. Just be warned, you will need to level different gear for that class, which could put you at a disadvantage. Speaking of gear, this is one area where Ragnarok Odyssey excels.
How many times have you found a set of armor you really liked, but were forced to change over stats? This has been a fairly common problem in RPG games, but isn't a problem in Ragnarok Odyssey. You see, every armor starts with a different number of pockets, which are used to hold cards. Every card will grant you different abilities, so how you build your character is up to you. It doesn't matter which armor you wear, since they all have the same end point. The only real difference is the amount of time it takes you to max the armor out. Unfortunately some armor is class specific and there isn't a lot of choice, but the option is still welcome. Finally there is another shop for various head items (no stats) and you're able to dye costumes/head items to different colors with the right supplies.
Addictive Gameplay
At first glance Ragnarok Odyssey looks like a mindless hack and slash title, but there is far more to it than that. As mentioned above, there is a fairly deep customization system, which comes into play in combat as well. Since your class makes very little difference (basically just different weapons), you're forced to solve all your problems by playing better, using items efficiently, creating a new build and or leveling your gear. This all makes a difference, since the enemies tend to be pretty diverse.
As you progress through the various chapters, you will have to fight an array of different enemies. Every enemy has their own little stick, which can VASTLY change how you want to go about the mission. At first you might get poisoned or burned, but later on things like paralyzation can quickly lead to failure. This is because once you get stunned/paralyzed, you're wide open for attack. It isn't common for me to lose 40% of my health just by getting paralyzed once, so planning your assaults is a must. If you're not a big fan of planning ahead, I found good (great?) dodging, potions and power works very well too.
Ragnarok Odyssey Review

,