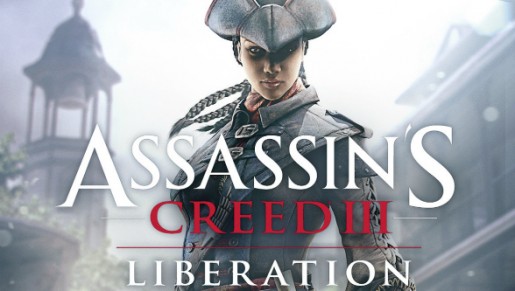 For the first time in the long running Assassin's Creed series, a female protagonist will finally take the spotlight in the somewhat spin-off title of Assassin's Creed III. Releasing exclusively on the PlayStation Vita, Assassin's Creed III Liberation shows a lot of promise by attempting to bring the Assassin's Creed experience on the go. Utilizing the PS Vita's exclusive features, such as the touch screen, gyro controls and the same engine as its console counterpart, can Liberation accomplish meet expectations or will it be another Bloodlines?
Let's take a look at what's HOT and what's NOT in our review of Assassin's Creed III: Liberation.
HOT
A Beautiful Standalone Story
The story of Assassin's Creed III: Liberation will put you in the shoes of Aveline de Granpre, a French-African who was born in New Orleans under her wealthy businessman father who gave her a nice and decent life. With her mother being a freed slave after giving birth to Aveline, she disappears mysteriously, making Aveline troubled for most of her life. Through her troubled moments in life, she becomes a perfect target for the Assassin Brotherhood residing in New Orleans to train her to become an Assassin. With what's been going on in New Orleans and the colonization of the French and Spanish colony, Aveline has one purpose in mind: get rid of them, fight for the rights of the injustice for the slaves and figure out the mystery behind her mother's disappearance. As always, the Templars will be involved with the mystery surrounding the Assassins. Expect plot twists and some supernatural events to happen throughout the game.
Best Looking Vita-Game
When Bloodlines was released on the PSP, I was disappointed at how empty the game was when it came to its visuals – those repetitive textures and bland environments. If you're worried Liberation will be the same, don't be as it's currently one of the best looking Vita games. Using the Anvil Next engine that Ubisoft also used in the console counterpart, fans can expect the visuals in Liberation to be full of life and vibrant colors. Through the several areas that you will go into like the New Orleans, the Bayou and the Chichen Itza in Mexico, you can expect every bit of detail to its surroundings.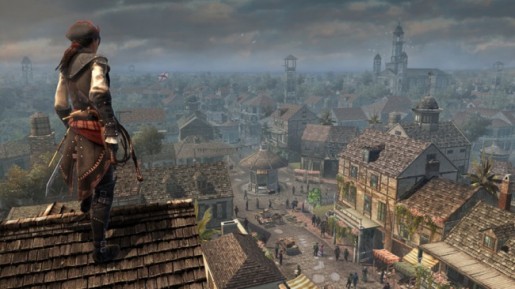 To fully make Liberation a true Assassin's Creed experience, the city exploration is implemented in this handheld version, though it's not as big as you have seen on the console version. New Orleans being the primary town that you will be at, expect to explore every inch of it while collecting game's collectibles, such as diary pages. The game streams perfectly allowing you to think that you're playing the console version of the game. Not only the do the environments look phenomenal, the character models looks spectacular as well with their detailed facial expressions when talking and smooth movements in the game.
True Assassin's Creed game
For fans longing to have a true Assassin's Creed game on the go, Liberation will give you that experience. Gamers who have played every Assassin's Creed game released should be pleased to hear that Ubisoft successfully put the experience right on the PS Vita. What you love doing in the console version can now be done right in your hand. You can now explore the big city of New Orleans where you can open shop, steal from towns people, do sidequests involving assassination missions, collecting collectibles, climbing through high places to do a synchronization and much more. Pretty much what you will have in Liberation is the same exact experience you've probably experienced when playing the console version.
Three Personas/More Ways to Kill
Often in games, female characters tend to be naive, gullible and have a weak nature. In Liberation, Aveline shows the opposite side as in this game she is fierce, smart, tough, but merciful to the opponents that she will face. With her three personas that you will get to play as, you will learn that each of her identities she displays give you a variety of ways to play.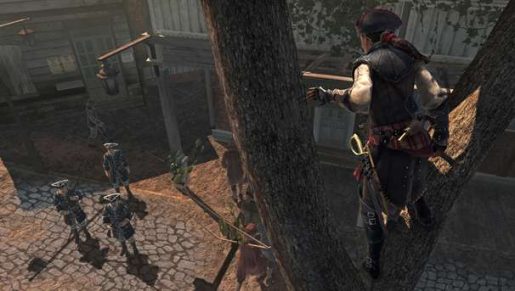 Since Aveline is half french and was born into a rich wealthy family, she will have the 'Lady' persona where she will dress up as a noble woman, her hidden blade and parasol gun serving as her weapons, but climbing and running aren't her forte. Another persona that she will have in the game is a 'Slave' persona where she can blend in with other slaves as she does her job – her weapon is primarily a machete and she can climb and run. The last persona that she has is the Assassin, where she will dress up in a modern assassin attire and her weapons are the same as the slave persona and can do various things that the Lady persona can't. Out of all the weapons that Aveline can use, my favorite is the blowpipe and the parasol dart. In these three personas, you will get to switch between the three of them as you tackle missions.
Assassin's Creed III: Liberation Review

,