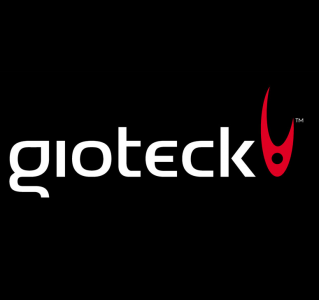 Just Push Start is able to unveil the first part of Gioteck's new gaming peripherals range, the RC-5 Gaming Chair. With the tag line of "Game In Luxury" you can find out all the information you need about the rather stunning gaming chair below; with a comprehensive description, features listed, a release window and a price all included. Here is what Gioteck had to say about their upcoming luxury gaming chair:
Gone are the days of bad backs and aching arms after the longest of gaming sessions. Gaming chairs are becoming an important necessity in every gamer's setup, regardless of the chosen platform and game. Gamer's want to sit in comfort and be physically supported throughout the longest of gaming marathons, regardless of the game they're playing.
This is why Gioteck are set to launch their new gaming chair, due to feature some of the most sought after peripheral features for an optimum gaming experience. Q4 not only brings a great deal of exciting accessories and peripherals releases, but also a number of games set to blow the Christmas gaming charts apart. Whether you're a first person shooter or a hardcore racer, developers and designers have the perfect combination of gaming products ready to keep you entertained through the winter months and beyond.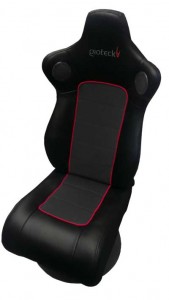 The RC-5 – A New Type of Gaming Chair
The RC-5 gaming chair comes packed full of features which are set to create the most immersive gaming experience ever. Striving for both comfort and innovative technology, the RC-5 is a multi-platform chair both looking and feeling like an integral part of your personal setup.
Aesthetics
Striking design combined with next-generation features makes the RC-5 an essential purchase this year. A sleek black leather finish with stylish red trim is both attractive and comfortable offering both serious and casual gamer's stability throughout their gameplay.
Features
The RC-5 features some of the latest essential peripheral features at an affordable price. Rumble feedback accompanied with an exceptional 2.0 stereo system and subwoofer provides an immersive surround sound experience not only when gaming, but also when listening to music, watching films or tuning into TV.
Flexibility
The RC-5 folds away making it easy to store away or transport. Take it over to your mate's house for the ultimate gaming marathon in premium comfort. An optional pedestal is also included, complete with a 15 degree backwards tilt for easy adjustment and perfect positioning.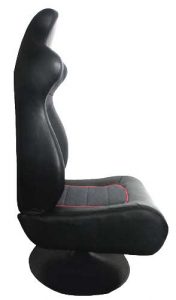 The RC-5 gaming chair is available in 2013 from the official Gioteck online store for around £199.99. The perfect addition to a new year of gaming, the RC-5 is the perfect addition for both serious and casual gamers to be entertained in comfort.