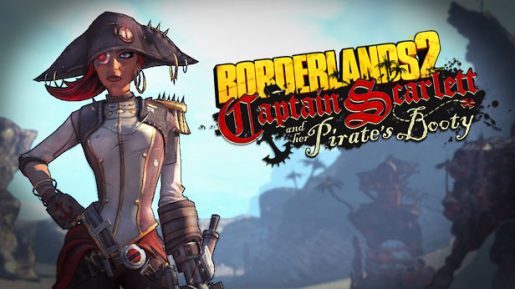 While many people are still checking out the Mechromancer, the first DLC pack for Borderlands 2 has been released. This pack, titled Captain Scarlett and her Pirate's Booty, adds a new a new story, in addition to a number of other perks. The only question is, does it has enough content to justify the $10 dollar price tag or are you better off waiting for the next pack?
Lets see what's HOT and what's NOT in our review of Captain Scarlett and her Pirate's Booty.
HOT
Very Expansive
For those looking to explore new areas in Pandora, you'll be delighted to know that Captain Scarlett adds over 6 new places to go. These include a desert town called Oasis, another factory and even a lighthouse, though I found the colorful caves of Hayter's Folly to be the best. In addition to adding these new areas, roughly 20 area specific Badass challenges were added to reward those who want to see every inch of Pandora.
NOT
Raid Bosses
Among the various things added in this DLC pack, none was more exciting than the new raid bosses. Since many complained that Vermivorous was impossible to spawn and Terramorphous was a joke, many had hopes that these new bosses will be better. To make a long story short, they're honestly a move in the wrong direction.
The first boss you have to fight is Hyperius, who is a fairly large engineer with some insanely powerful attacks. Contrary to Terra, you will need some insanely powerful weapons or your death is assured. This is because he spawns with 4 loaders (that spam rockets) and has an AOE attack that can hit EVERYONE for around 40,000 damage. Even when I assisted 3 other level 50's with all legendary gear, they still managed to lose the fight in the end. Thankfully there are tricks to killing him, but it's just not a fight you can win without quality weapons.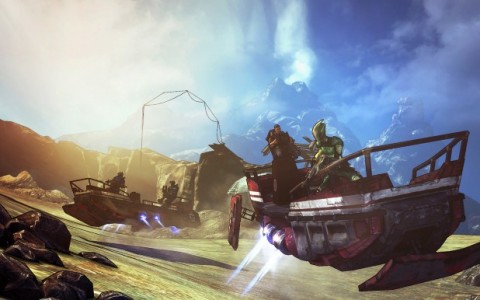 If you can manage to kill Hyperius, you get the right to fight the even more annoying Master Gee. What makes this fight awful, is that your gear makes little to no difference on your success. This is completely due to the fact that you can't do damage to Gee with his shield up and even when you do remove it, it's like a level 1 trying to kill Terra. So how do you kill Master Gee you ask?
You need to kill these worms that spawn with him, since they will fill the room with poison. Once you see the room filling up, you need to make Master Gee walk through the geyser, which will poison him. This will do continuous damage to him and ultimately kill him, but you're forced to continue doing this due to the worms respawning. Failing to dispatch the worms fast enough will result in too many spawning (5+) and failing to get him to absorb the poison will slowly kill you. This is the only way to kill him, so it should be pretty obvious why no one likes this fight. If not, Master Gee also has a fairly common glitch where the game will freeze on his death, which means you might need to kill him multiple times for it to work.
Borderlands 2 - Captain Scarlett and her Pirate's Booty Review

,