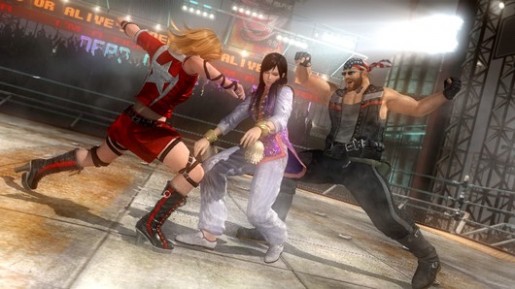 The official Dead or Alive facebook page has posted some exciting news that Dead or Alive 5 will have some sort of free DLC soon.
Details about the DLC are unknown as of yet, but it's good to know Dead or Alive 5 fans will be receiving extra content for the game for nothing at all. This is the same case for Tekken Tag Tournament 2 DLC as well.
There will also be fixes to online functions that some people have been experiencing while playing the game.
Here's the full post:
"Can't confirm any dates yet but just to let you know that we're looking into updating DOA5'S online functions and fix some of the known issues reported to date.
We're looking into working on prioritized and quick fix issues making them available as an update ASAP. Issues requiring additional attention and time will be considered at a later stage.
Also as our appreciation to everyone who owns DOA5, we're planning a free DLC so be sure to come back for the latest!"