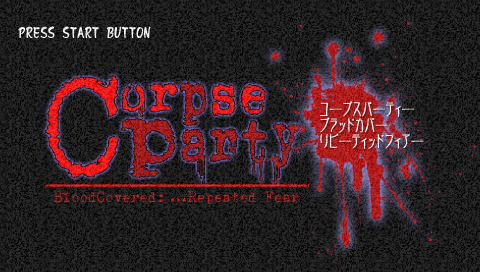 XSEED's morbid visual novel series, Corpse Party, has just been announced to have a sequel arriving stateside in the coming months. Skipping the typical number conventions, Corpse Party: Book of Shadows is set to bring back the setting of Heavenly Host Elementary School with familiar faces and more horrors to brave.
To bring newcomers into the series, XSEED has also announced that they will be dropping the price of the original Corpse Party in line with the other Halloween-themed sales on the PSN, Originally priced at $19.99, come tonight's update the price will drop down to a mere $9.99. This price drop is set to last until November 6th. Corpse Party (and its upcoming sequel) is compatible for the Vita and well worth the ten bucks if you're still looking for something to round out that $100 spree on the PSN store. Check out our review here and see if you've got the mettle to survive the night in the Heavenly Host Elementary School.
Those squeamish at the sight of blood might want to turn away from the Corpse Party: Book of Shadows trailer below.