One of the new features that Bethesda added in the big world of Skyrim, is the opportunity for players to purchase a plot of land within the game.
After downloading the Hearthfire DLC (400 MSP), you will be ready to purchase land and build your house. Unlike the house you can buy in the major cities in Skyrim, having your own estate gives you a lot of things to do, aside from making it your armory and your home base.
If you just downloaded the DLC, you might be a little confused on how to access the content. Don't worry! We'll guide you through this:
STEPS in Purchasing your Land
1. Go to any major city in Skyrim and you will meet a courier.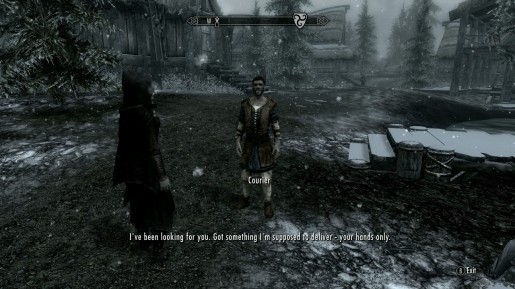 2. The courier will approach and tell you the good news that Jarl is selling land you can buy. At the end of your conversation, you will receive a letter from the Steward.
In Hearthfire DLC, the plot of land that you can buy will vary from three different locations; Falkreath, the Pale, or in Hjaalmarsh. In my playthrough, I got an offer to purchase land from Falkreath.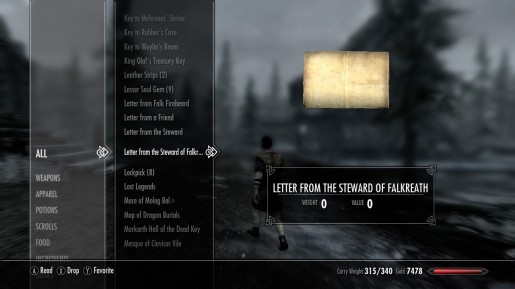 3. Head to the location you are asked to go to and seek the Steward. In my case, I went to the house of the Jarl of Falkreath. Once you find the steward, he or she will tell you that you can purchase the land for 5000 gold, but only if you have the money to buy it.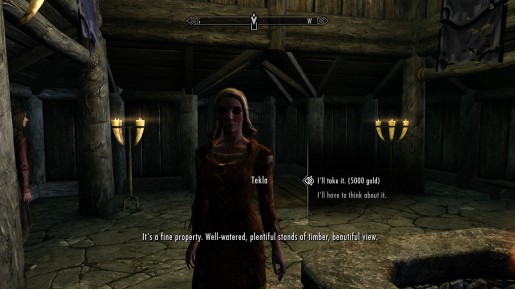 4. After you purchased the land, head to the marker the steward marked on your map.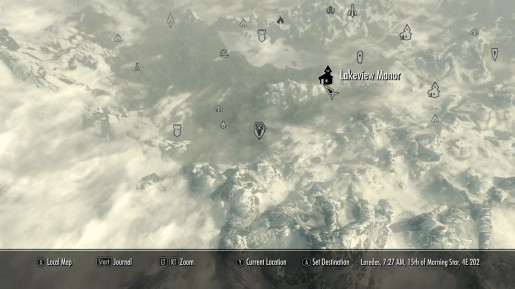 5. Once you find the empty land, it's time to start building your house. Head to the bench with blueprints on it.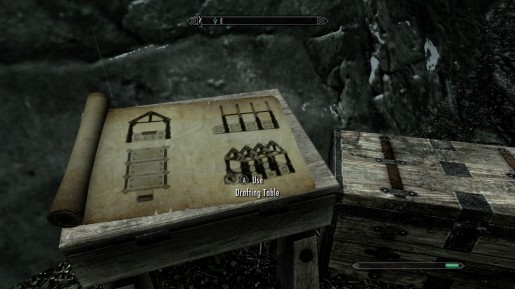 6. As you can see, you will need materials in order to make your house. Look for a chest near the bench where your blueprint is and you will find some materials that you can use.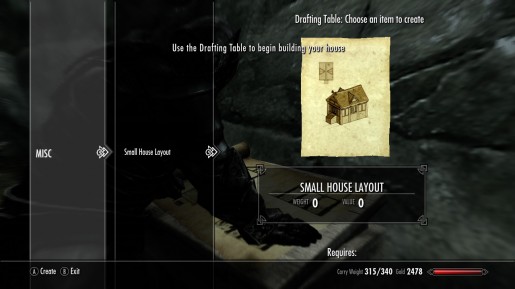 7. Now that you have the materials, simply seek out for it and build your dream house!