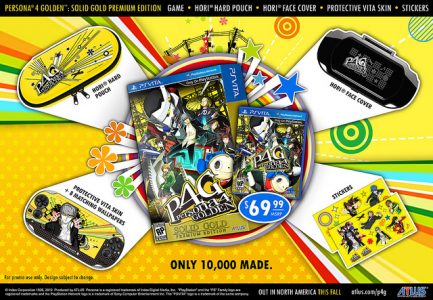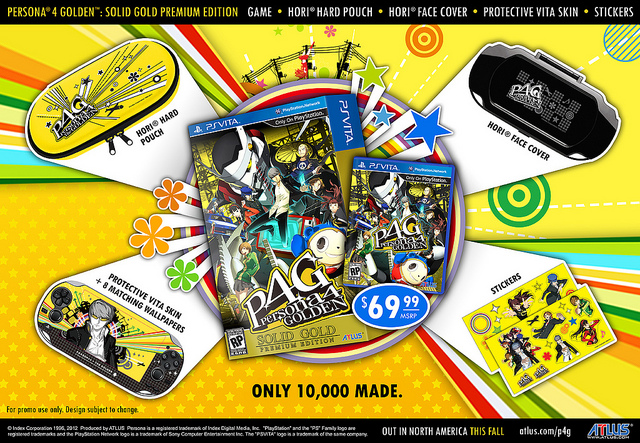 At long last, RPG gamers longing to play a decent RPG on their PS Vita can finally have one to look forward to this year, as Atlus finally revealed recently the official release date of Persona 4 Golden.
Those who are hoping that it will release this October, you will have to wait one more month as Atlus announced that Persona 4 Golden will release on November 20th. Since we're two months away from the game's release date, a better way to prepare ourselves are to make sure you pre-order the game as you will want to have that exclusive Persona 4 skin on your PS Vita. Simply go to your local game retailers and pre-order it!
Here are the new additions and improvements that you can expect with Persona 4 Golden:
You can now sneak out at night when your uncle Dojima is out at work (which is frequent, as he's a veteran police detective). Every conversation and event discovered during this time – heck, even the music that plays – is all new. Moreover, many areas, like Shiroku store in the shopping district, serve a different purpose after dark.
You can get night jobs, on top of the clubs you might join after school, that allow you to further advance your character (not to mention roam the city at night without having to hope your uncle is out).
The game now offers a Very Easy and Very Hard difficulty option (in addition to the existing Easy, Normal, and Hard settings).
You can now easily speed through cutscenes and lengthy exchanges (maybe it's your umpteenth playthrough?) by holding the Triangle button or by double tapping Start.
Load times are ridiculously fast. Almost every load is approximately 3 seconds or less, whether PS Vita game card or PSN download.
The fishing mini-game has been expanded to include new fish, many of which are exclusive to the evening, providing yet another layer of addiction and depth.