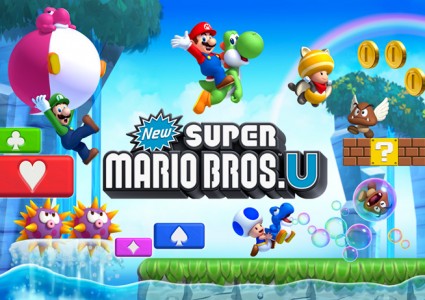 In addition to announcing a bunch of new Wii U information, Nintendo also released a New Super Mario Bros. U trailer, which showcases some of the new features.
As previously reported, the game will feature 4 player co op and support a 5th using the gamepad. Like many other Wii U games, the gamepad can effect the environment by adding boxes or other elements to aid players.
Besides gamepad features, New Super Mario Bros. U also features boost rush mode, which is designed for speed runs. However, what makes this mode interesting, is that you're always moving faster and can't stop running. This should give many gamers a run for their money. Finally the trailer also shows off the challenge mode, where you need to complete more challenging tracks / tasks.
If you would like to see the trailer for yourself, you can find it below.