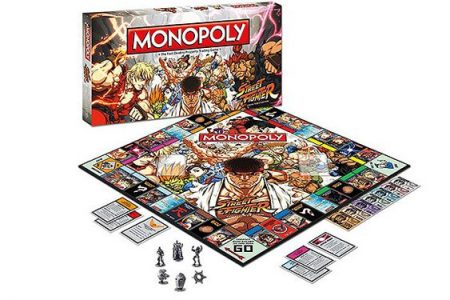 Capcom and Parker Brothers has now released its special Street Fighter version of Monopoly.
The game pretty much plays the same as normal Monopoly but everything is Street Fighter themed. Fans determined the player tokens for the board game and they include: Vega's mask, Hadouken, Chun-Li's wrist cuff, M. Bison, Ryu, and Blanka.
Check out the features below:
– 6 collectible tokens
– 22 of the most valuable fighting arenas in the Street Fighter video game covering 25 years
– Traditional Monopoly game play with a 60-minute speed play option
– Locations: Shadaloo Headquarters, Gouken's Dojo, Thailand Temple, Spanish Restaurant, U.S. Air Force Base, U.S.S.R. Foundry, Downtown Metro City, Saikyo Dojo, and more.