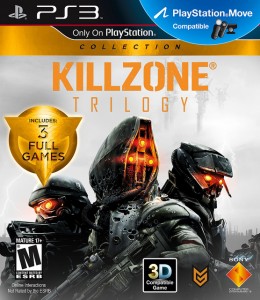 As we reported last week, Amazon France had listed a 'Killzone Trilogy', and now Sony has officially confirmed that it is real. The trilogy as you may expect will include all three games, including Killzone 1 remastered in HD. The collection will include the other two games, Killzone 2 & 3 as well as the following downloadable content.
Killzone 2 Map Pack Bundle
Steel & Titanium Map Pack
Flash & Thunder Map Pack
Napalm & Cordite Map Pack
Killzone 3 Map Pack Bundle
Steel Rain Map Pack
Retro Map Pack
From The Ashes Map Pack
Furthermore, Killzone 1 HD will include full trophy support, versus simply being a 'PS2 Classic' with no changes, like originally planned. Though we don't have the full list yet, keep an eye out so you will know when we post it.