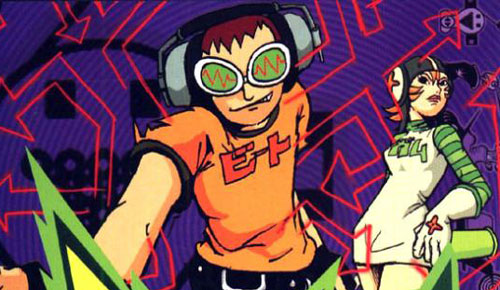 Back in the day, Sega released a number of classics for the Dreamcast. Since then we've seen a number of them return, but the requests for Jet Set Radio went unanswered.  This lead many to believe that we'd see Sega's Earthbound next, though this all changed when Sega finally announced an updated version of Jet Set Radio. With so much hype and interest in the title, can Jet Set Radio stand the test of time or was it good for its day?
Lets check out what's HOT and what's NOT in our review of Jet Set Radio.
HOT
Amazing Soundtrack
One of the best parts of Jet Set Radio is the amazing soundtrack. Every song has it's own charm, which will set the mood for skating around Tokyo-to. With plenty of funky and weird songs, there is sure to be something you will enjoy. Sadly, one song was removed, but that's hardly anything to complain about.
Fun Story
Jet Set Radio tells the story of Beat and his gang, the GG's. The game begins with someone starting trouble with the GG's and you trying to figure out which gang did it. As you progress, you will recruit more members and get closer to solving the mystery. The story has more than meets the eye, so you should find it pretty enjoyable.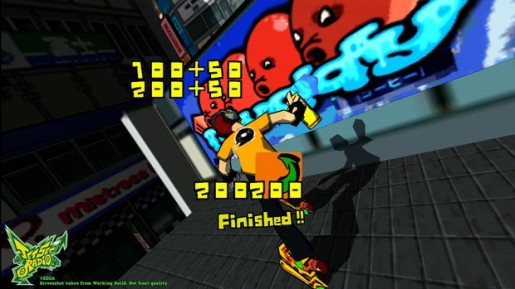 New Content
Instead of simply repackaging Jet Set Radio, Sega has included a few extra items. One of the new items is a documentary, which gives you some insight on the games history. Fans of the game, or those who like that sort of thing, will enjoy it and, best of all, you don't have to unlock it. Besides the documentary, there are also some songs from Jet Set Radio Future. Sure they're not much, though they're better than the typical concept art or a straight up port.
NOT
Feels Dated
One of the problems with older games is that we only remember what was good or what we liked it. With this being said, Jet Set Radio does not stand the test of time. For starters, the controls are quite poor. For instance, you perform a special jump if you're going a certain speed, but you can't choose to do a normal jump or do a special jump at a slower speed. This means you will over or undershoot some jumps, which can wear thin on you.
Jet Set Radio Review

,