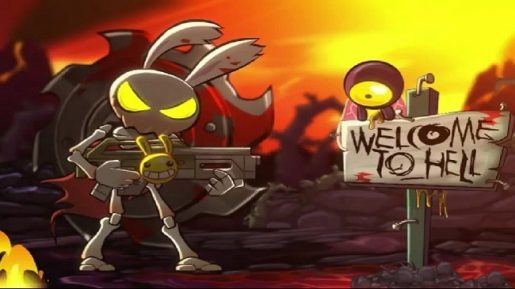 Before the 21st century, 2D games seamlessly ruled the video gaming world. Games like Mario, Sonic and Metroid were the best out for the generation they were created for. As technology progressed, these games quickly became less common and less appealing. To this day, this holds true, but Hell Yeah! Wrath of the Dead Rabbit goes back to the day of these platformers and has us reliving what we once loved. Though these games were great for their time, does Hell Yeah! stand up to the expectations of today?
Let's see what's HOT and what's NOT in our review of Hell Yeah! Wrath of the Dead Rabbit.
HOT
Comical Experience
Hell Yeah! Wrath of the Dead Rabbit is a game that puts you in the role of a rabbit named Ash, who is the Prince of Hell. Caught in a bit of an embarrassing situation, Ash embarks on a journey to find out who has witnessed what happened and stop it immediately. Ash finds himself killing nearly everybody in his path to regain what has been lost. Between the banter of yourself, the bosses, mini-bosses, and side characters, Hell Yeah! is a game that will take you eight to ten hours, and will not hold back on what is wanted to be said.
Art Style & Soundtrack
Both the art style and the soundtrack in Hell Yeah! arw elements of the game that I absolutely love. The music is well fitted for what can be imagined of an environment like Hell, and always works in harmony with the area in question. These two always work harmoniously and effortlessly, but are demonstrated well.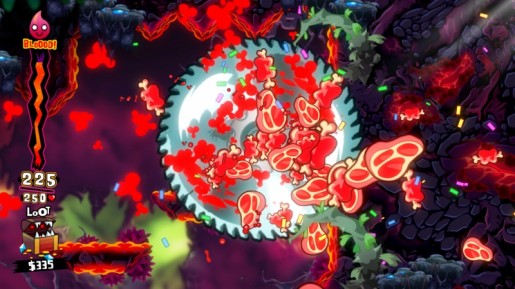 Customization
While most of the customization in Hell Yeah! is limited to purely cosmetic items such as head pieces and wheel upgrades, there is still a great amount of them to work with. Most purchasable for a small fee with in game currency, and a few others findable while playing are these pieces. A notable combination of gear is the doughnut wheel drill and an Arkedo Jump! reference as a head item. Many of these items greatly add to how much this game ought to make you laugh, mainly at how much of a joke most of them are.
There is also a nice set of weapons in the game, but they barely hold any place in the player's heart. By the end of the game, I had bought everything available in the in-game store, but still only found myself using two to three of my eight available weapons, due to the mere uselessness of the rest. They might hold some appeal until you get better ones, but they still don't give any real reason to go back and use them, like some games do.
Hell Yeah! Wrath of the Dead Rabbit Review

,