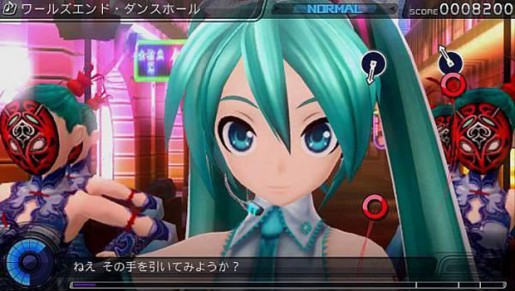 When the Vita first released, many gamers wondered if PSP series would continue on the Vita. While many are waiting for Patapon 4 to be announced, Sega announced the next Project Diva title, will be on the Vita. Following in the footsteps of the previous PSP titles, Hatsune Miku Project Diva F takes advantage of the Vitas hardware and adds a number of improvements. However will these improvements help the series or do they come off a gimmicky?
Lets check out what's HOT and what's NOT in our review of Hatsune Miku Project Diva F.
HOT
Finally in HD
If you were sick of the PSP low quality visuals, then you will really enjoy Project Diva F.  This is because the models aren't just better; the songs are also more complex. Many of music videos have long varied animations, so they're far more enjoyable to watch. For instance, backgrounds are more active, videos have more of a cinematic feel, so fans will really enjoy this change.
32 Playable Songs
Similar to previous titles, Project Diva F has an expansive list of 32 playable songs, plus an additional one for the tutorial. All of these are new to the series, which means the aforementioned videos are also new. Each of these songs span a variety of genre and speeds, so you will need to vastly change how you play to beat them all. This should offer gamers of any skill level a challenge, as every type of challenge is featured in at least one song. These include things like, quickly changing inputs, extremely slow, crazy fast, or might feature all of the above.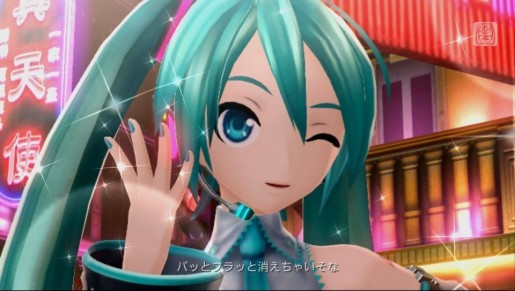 Fantastic Tutorial
If you're reading this review, then there is a good chance you know little to no Japanese. Naturally this can make importing a tough choice, especially if you're new to the Project Diva series. Let me put your worries to ease, by telling you the game has an amazing tutorial.
You see, the tutorial explains what you need to do, but also includes a corresponding image. So, if you need to input a touch command, you will see a finger with lines for movement. After telling you what to do, you will have a chance to test it out. This is true for every mechanic of the game, plus it even details some tricks you might not think of.
Hatsune Miku Project Diva F (Import) Review

,