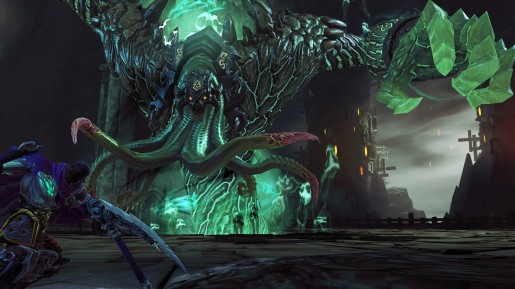 In the past month of August game sales have been particularly high. Highly anticipated sequel Darksiders 2 managed to top NPD's Top 10 sellers of the month, but still only managed to sell 247k copies. Recently appointed THQ president Jason Rubin stated that in the future he only wanted to focus on games with the greatest potential, but is this the case with Darksiders 2? Is this the best THQ has in their current line up of games?
With sales like these that are likely less than expected, it makes people wonder if the franchise will survive and continue beyond the latest release. Sales analyst Michael Patcher claims "I think that the sales are below what they had hoped for. I presume it sold around 500,000 globally in the first two weeks (the NPD cutoff was Aug 25), so it's probably over 1 million now, but my understanding is that breakeven is greater than 2 million units, so it's not likely to get much higher than that,"
Though Darksiders 2 was generally well received, sales are what tend to matter when it comes to continuing a franchise, so this may or may not lead to discussions of ending it. Time will tell what will happen to the Darksiders franchise, as well as the studio in charge. Hopefully the best happens for them, but we will keep you posted as new developments occur.