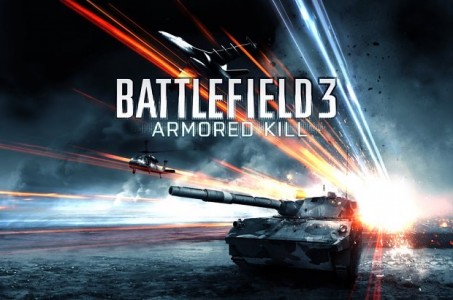 The Battlefield series has always been about letting you fight your battles the way you want to, whether that be on foot or using vehicular combat. The previous DLC pack the we saw, (which was Close Quarters) took out the vehicle element and had players engage in fast-paced battles on tight maps. It managed to be fun and maintain that Battlefield feel while changing up the pace a little bit. Armored Kill looks to do the opposite by having players utilize all-out vehicular warfare to decimate their enemies.
Armored Kill is the third out of five pieces of DLC that is currently planned for Battlefield 3. As I stated above, this expansion brings the fight out in the open with huge maps and new vehicles to destroy your enemies in. But does it warrant a purchase if you don't have a Premium membership? Here are the Hots and Nots of Armored Kill.
HOT
The Biggest Map In Battlefield History
Before I go in-depth about the biggest map in the pack, which is Bandar Desert, I will give you a rundown of the other three. Alborz Mountains takes place in two different climates, a huge snowy mountainside that reminded me of a much larger Port Valdez from Bad Company 2 and a forest that lies to the North of it. Death Valley is an open map that is set at night and takes place around an overpass with places such as a construction site and an outpost surrounding it. Armored Shield is extremely reminiscent of Harvest Day From Bad Company and have you fighting across open fields and in cluttered villages. None of these maps, however, compare to the sheer scale of Bandar Desert.
Bandar Desert is host to a wide range of different areas, from open desert to a sprawling village. The village is by far one of the coolest areas in the map and serves as a point where some of the most epic standoffs can take place. The different buildings scattered around the area make it easy for you to dodge tank fire and feel awesome while doing it. All of the maps have a different feel to them and they are extremely fun to play on. All of these maps can also be played in most of the larger scale game modes such as Rush and Conquest.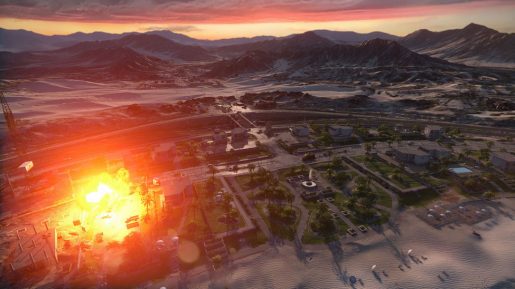 Lots of New Content For You To Access
Armored Kill contains 4 new maps, new vehicles, over 20 new vehicle unlocks (5 of which you can bring back to the main game), and a new game mode. The vehicles you can expect to drive are the new tank destroyers, mobile artillery vehicles, and ATVs, which are extremely fun to drive around and annoy tanks with. While you cannot take control of it, you also have the ability to man the guns on an AC-130 Gunship and decimate anything that happens to be in the path of your cannons, but only if your team controls the base that grants you guys the gunship.
The new Tank Superiority game mode pits two tank platoons against each other in the ultimate fight for vehicle superiority. Both teams must use their tanks in order to capture a single flag that is placed in the center of the map. If you don't really like piloting vehicles and would rather fight on the ground, then this really is not the game mode for you. Attempting to capture the center flag without any armor protecting you is suicide.
New Maps Are Visually Impressive
All 4 of the new maps look excellent and have the ability to leave you in awe the first time you play on them. When I first jumped into a Conquest match on Bandar Desert, I was blown away as to how awesome the whole area looked from my perch on top of a hill. Jets and helicopters flew overhead and rounds from the AC-130 circling above rained down into the far away village, destroying everything they hit. Alborz Mountain is equally as impressive when you see the scenery suddenly change from snowy mountains to lush green forests. All of the maps offer a different look and none of them are so huge that you feel overwhelmed while playing on them.
Battlefield 3: Armored Kill Review

,