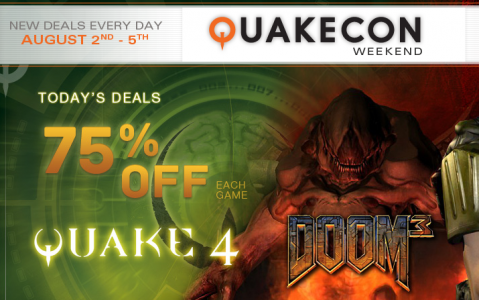 The QuakeCon themed Steam sale has entered its final day with massive sales on both Quake 4 and DOOM 3.
Currently the main deal is 75% off Quake 4 and DOOM 3 but this is not the end of the items on sale. The Quakecon bundle is still available with 76% off which includes Brink, Fallout, Rage and many more titles.
Also there is a special Team Fortress 2 related pack on sale which has all five Quakecon related TF2 items at a discounted price (in the UK the price is £7.99). The pack includes "The Original", "Wingstick", "Dragonborn Helmet", "The Anger" and "Pip-Boy".