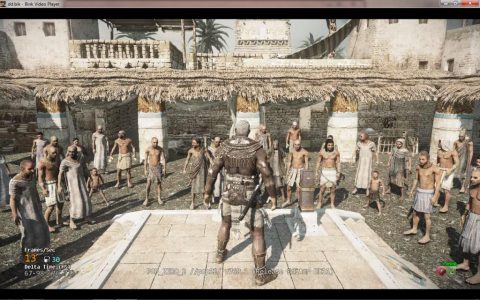 At this year's E3, rumors began to fly about stating that a reboot of Ubisoft's Prince of Persia franchise was being shown behind closed doors. Not much more came of these unconfirmed reports, but the issue has now resurfaced on the official Prince of Persia forums.
Take a look at the picture above. There are two main pieces of information to take away from the screenshot. First, we can guess with nary a doubt that the setting takes place in the Middle East. More importantly than that, however, is the text at the bottom: POP_ZERO_2.
The significance here is that Prince of Persia Zero just so happens to be the codename of a cancelled PoP for PS2 that never saw the light of day. So, it is possible that the codename could have been copied and used for the series' reboot. Until Ubisoft decides to make an official unveiling, all we can do is speculate about the legitimacy of the screenshot, and the game's existence in general.
If you have an educated guess of your own, leave it in the comment section below.