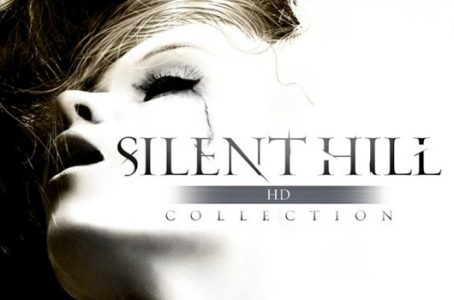 Silent Hill HD Collection on PlayStation 3 saw the release of an important patch, but its Xbox 360 counterpart did not receive the same treatment. Now we know that the patch was cancelled for Microsoft's console.
In order to quickly counter the backlash, Konami is offering owners of a 360 copy of Silent Hill HD a free game from them, and the list spans multiple consoles. Of course, there are certain restrictions. For starters, the game must have been purchased before August 8th. Secondly, you must still have your original receipt.
If you passed both prerequisites, you can email customer support at the following email with a copy of your receipt: customersupport@kde-us.com. Be sure to check out the lengthy list of available titles below.
NDS:
BEYBLADE: METAL FUSION (Hudson)
BEYBLADE: METAL MASTERS (Hudson)
Deca Sports (Hudson)
Yu-Gi-Oh! World Championship 2007
Yu-Gi-Oh! 5D's World Championship 2011 Over the Nexus
3DS:
Pro Evolution Soccer 2011 3DS (PES 2011)
Pro Evolution Soccer 2012 3DS (PES 2012)
Frogger 3DS
Doctor Lautrec and the Forgotten Knights
Metal Gear Solid 3DS
Nikolis Pencil Puzzle
Deca Sports Freedom
Wii:
BEYBLADE: METAL FUSION (Hudson)
Castlevania Judgement
Dance Dance Revolution (2010)
Dance Dance Revolution II (2011)
Dance Dance Revolution II (2011) Bundle
Dance Dance Revolution Hottest Party 2
Deca Sports (Hudson)
Deca Sports 2 (Hudson)
Deca Sports 3 (Hudson)
Def Jam Rapstar
Dewy's Adventure
Fishing Master (Hudson)
Karaoke Revolution Glee
Karaoke Revolution Glee vol. 2
Karaoke Revolution Glee vol. 3
Marble Saga Kororinpa (Hudson)
Pro Evolution Soccer 2008 (PES 2008)
Pro Evolution Soccer 2012 (PES 2012)
Rooms: The Main Building (Hudson)
The Cages: Pro Style Batting Practice
Wing Island (Hudson)
Yu-Gi-Oh 5D's: Wheelie Breakers
PS2:
Contra: Shattered Soldier
Frogger: The Great Quest
Karaoke Revolution Party
Metal Gear Solid 2: Sons of Liberty
Metal Gear Solid 2 Substance
Metal Gear Solid Essential Collection
Silent Hill: Shattered Memories
SLAI: Steel Lancer Arena International
Suikoden III
Teenage Mutant Ninja Turtles
Yu Gi Oh! Duelists of the Roses
PS3:
Birds of Steel
Blades of Time
Castlevania Lords of Shadow
Castlevania Lords of Shadow LE
Dance Dance Revolution (2010) Bundle
Hellboy The Science of Evil
Karaoke Revolution Bundle (2009) Bundle
Lucha Libre AAA Heroes Del Ring
Metal Gear Solid HD
Metal Gear Solid 4: Guns of the Patriots (MGS4)
Neverdead
Pro Evolution Soccer 2009 (PES 2009)
Pro Evolution Soccer 2011 (PES 2011)
Pro Evolution Soccer 2012 (PES 2012)
Silent Hill HD
Silent Hill Downpour
PSP:
Metal Gear Solid Portable Ops Plus
Metal Gear Solid Peace Walker
Pro Evolution Soccer 2012
Rengoku
Yu-Gi-Oh! GX Tag Force 5
XBOX 360:
Adrenalin Misfits
Birds of Steel
Blades of Time
Castlevania Lords of Shadow
Castlevania Lords of Shadow LE
Dance Masters (Kinect)
DDR Universe 3 bundle
DDR (2010) Bundle
Deca Sports Freedom (Kinect)
Jimmy Johnson
Karaoke Revolution (2009) Bundle
KR Glee vol. 3
Lucha Libre AAA Heroes Del Ring
Metal Gear Solid HD
Neverdead
Otomedius Excellent
Otomedius Excellent LE
Pro Evolution Soccer 2011 (Latin America – 30101 )
Pro Evolution Soccer 2011 (Canada/US)
Pro Evolution Soccer 2012 (Latin America – 30126)
Pro Evolution Soccer 2012 (Canada/US)
Rock Revolution
Rumble Roses
Silent Hill Downpour
XBOX:
AirForce Delta Storm
Bloody Roar Extreme
Castlevania:Curse of Darkness
DDR Ultramix
DDR Ultramix 2
DDR Ultramix 3 bundle
DDR Ultramix 4 bundle
ESPN International Sports 2002
Frogger Beyond
Karaoke Revolution Party Game
King Arthur
Konami Classics vol1
Konami Classics vol2
Metal Gear Solid 2 Substance
Silent Hill 2: Restless Dreams
Teenage Mutant Ninja Turtles
Teenage Mutant Ninja Turtles 2
TMNT Nightmare
Whiteout
Winning Eleven 9
WTA Tour Tennis
Xiaolin Showdown