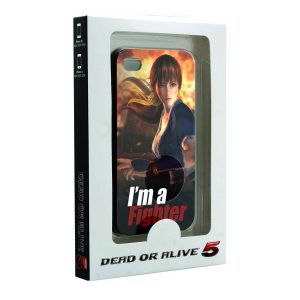 If you pre-order Dead or Alive 5 from UK retailer Shopto.net, you will receive a special iPhone case.
It looks like only Kasumi is only featured on the case but it's a great bonus for those that have an iPhone. Even if you don't have an iPhone, Tecmo suggested on the facebook page that it could be offered as a gift to a friend that may own an iPhone instead.
The iPhone case is free while stocks last. If you live in the UK and like Dead or Alive 5, visit Shopto.net right now by clicking here.