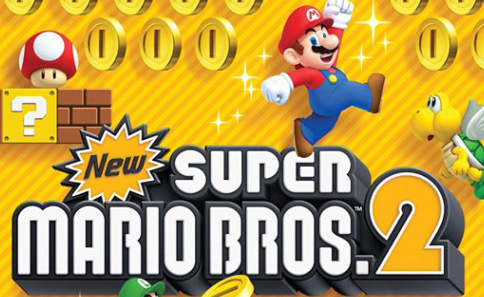 It's been over six years since the first New Super Mario Bros. game hit the Nintendo DS. Following the successful release of various Mario games on the Nintendo 3DS, the second game in the New Super Mario Bros. series is finally here giving everyone once again a chance to play the classic platformer Mario. Only this time it's now in 3D with much improved visuals.
Does NSMB 2 live up to expectations? Does the game offer something new? Let's take a look on what's HOT and what's NOT in our review of the New Super Mario Bros 2.
HOT
Co-Op Gameplay
One of the new features NSMB 2 has is the ability to play with friends. For the first time, you can now play with a friend, who happens to own a copy of NSMB 2. Players can finish levels together as both Mario and Luigi. When playing together, you will not be seeing a split-screen but instead, an arrow will appear, if either one of you goes out of screen. With local co-op, expect to have fun collecting coins and jumping through the goombas. Sadly, there is no online co-op within the game.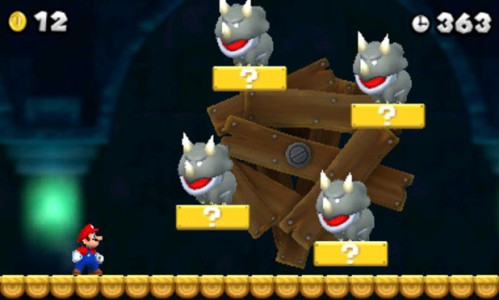 Focused More on Coin Collecting
The big focus in New Super Mario Bros. 2 is coin-collecting whereas a new Coin Rush mode will be unlocked as you play through the plethora of levels. In Coin Rush mode, your goal is simple; simply collect as many coins as possible and if you are patient enough in replaying through the levels in Coin Rush mode, you will find yourself collecting a million coins. In this mode, you don't need to worry about stomping and killing Mario's enemies as you will most likely be busy collecting coins in a certain amount of time.
Whenever you're playing a level on or either a separate save, the total coins that you collect will be calculated to your goal in reaching one million coins. There's currently no incentive when you reach 1,000,000 coins but it's fun enough to know that you have the time to do all of it and besides, the main menu screen will change to gold Mario with a bunch of coins beside him.
New Power-Ups
In addition to the basic power-ups we've seen in the first New Super Mario Bros. game, there are a few more added in this game specifically. My favorites out of the new ones is the Gold Flower where Mario turns gold and unleashes mayhem to his enemies. With the flower ball still the main power of Mario, it's somehow supercharged as even blocks can be destroyed. Also, another powerup that will be available for Mario is the raccoon leaf. As always, Mario will have the opportunity to fly and explore secret areas in various levels within the game.
Improved Visuals and Great 3D Effect
Between the the first NSMB and the second one, much improvement can be seen in this game when it comes to the visuals. The character sprites and levels can be seen in much detail – especially in 3D. Regardless of what intensity the 3D level is, you will be pleased to know that it won't hurt your eyes; even at the highest 3D setting. For those who are playing on the Nintendo 3DS XL, you can see colors that appear washed out as the resolution gets bigger but in the end, it still looks wonderful.
New Super Mario Bros. 2 Review

,