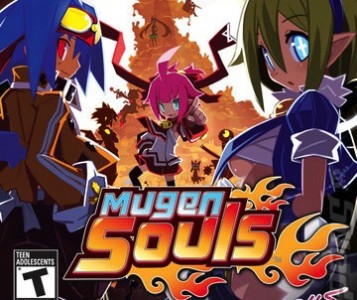 Recently we've seen a lot of interesting RPGs, but none more so than Mugen Souls. By combining the gameplay we love, with a story about controlling the universe, it's easy to see why gamers are excited for it. However with Compile Hearts history and various new elements, can Mugen Souls stand out or will it be another generic boring RPG?
Lets check out what's HOT and what's NOT in our review of Mugen Souls.
HOT
Hodgepodge of previous titles
If you're a fan of what NIS America publishes, then you're sure to notice that Mugen Souls combines several elements from these titles. One of the first things you'll most likely notice is that several characters look like they were taken from Disgaea. These range from sharing similar elements to complete design, so fans will feel right at home playing Mugen Souls. Additionally there is a mode called Mugen Field, which also shares a number of similarities with item world from Disgaea. For instance every 10 fights you will encounter a boss, you can use an item to exit, plus much more.
Besides Disgaea there are also some elements from Neptunia too. The most notable similarity would be the combat system, which is almost unchanged from Neptunia MK2. If you never played MK2, basically you were allowed to move anywhere within a set amount of space. After deciding where you want to go, you will be able to attack within another set amount of space. Some attacks like magic cover an area, where as others are isolated to a single enemy, so location and planning are key. Finally Neptunia and Mugen Souls share a similar exploration system, which means you can see enemies on the field and freely avoid fights if you want to or even engage enemies for a preemptive strike.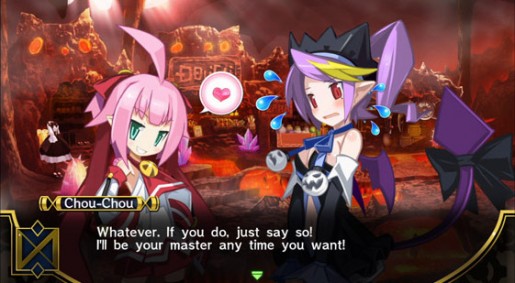 Plenty of customization options
For just about every Compile Heart title, there has been virtually no customization. Sure there were unique weapon designs and some games featured costumes, but you couldn't really design your own character. However this all changes in Mugen Souls, as you're allowed to make whatever character you want.
After selecting which gender you want, you will be greeted with a vast selection of hairstyles and colors, plus several different types of eyes to choose from. You can also change their skin tone or even how they talk, so you're given a good amount of control. Once you finish creating your character they will be in their underwear, so you will need to purchase an outfit for them. This is a fairly easy task as there's a shop with a good selection of products to buy, but if you're feeling cheap you can always try to find them too.
Sub Party
How many times have you progressed in the story, only to find out a new awesome character joins your party? If you're like me this happened whenever Laharl joins your party, so I usually waste time bringing him up to speed. This can certainly be an annoying practice, as it might prevent you from changing up your party. However Mugen Souls offers a Sub Party, which is a group of characters you consider benchwarmers. This is because the Sub Party has no role past substituting characters on the field, but with the added bonus of gaining an equal share of the XP. Naturally this allows you to freely level characters without actually putting them in harms way or putting your team at a disadvantage. Sadly characters must be alive to receive XP, but besides that it's an easy way to level someone quickly or keep a secret weapon safe till you need them.
Mugen Souls Review

,