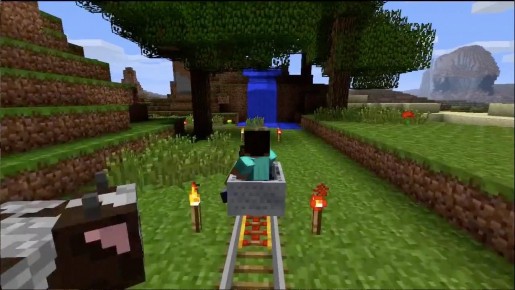 The highly anticipated Minecraft 1.3 update has finally be released bringing many new features to the game.
The update which brings in a tonne of new content, including the ability to trade with villagers and a brand new type of item container the Ender chest, also fixes many of the commonly occurring bugs. One of the new elements that the update also brings is the ability to place many blocks either upside down or on the side; this should massively help players when it comes to creation.
The video below is a compilation made by Mojang of fan made commercials for the 1.3 update.