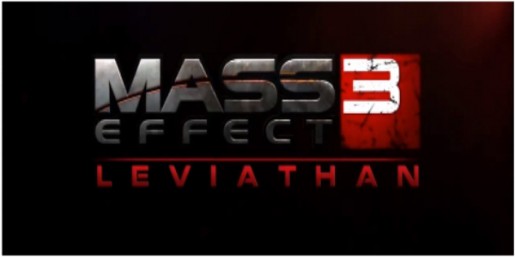 Several months after the release of Mass Effect 3, the game has finally received its first single player add-on that further expands the lore in the Mass Effect universe. For gamers who are still playing or just started the game, the newly released Leviathan DLC will be of interest to them as it offers something refreshing to fans when it comes to the storyline, but for those who finished it or decided to just ignore the game due to its controversial ending, is it worth re-playing Mass Effect 3 for the sake of this add-on?
Let's take a look at what's HOT and what's NOT in our review of Mass Effect 3: Leviathan.
HOT
A Dark / Gritty / Mysterious Story is Told
The rumor about the Leviathan in the Mass Effect series has been hinted many times in codex and other textual information in the game. For the first time, Bioware finally decided to make the Leviathan rumor into a reality where Commander Shepard will have to investigate whether it's true or not.
The Leviathan DLC is accessible the very moment you download the add-on. By going to Bryson's Lab in the Citadel, you will immediately see the gritty, dark story of the Leviathan chapter. The eerie atmosphere of the so-called defector that you want in the opening scene of the DLC will catch your attention right away. The story starts off with Dr. Bryson investigating the lore that surrounds the Leviathan, a supposed weapon that killed reapers several years ago. With Commander Shepard being curious about the lore, an assistant of Bryson shoots the doctor. Just after Shepard apprehends the defected assistant, he says 'the darkness can't be breached'.
At that moment, you will question yourself already, just who is this Leviathan? With all of the curiosity in finding out who the Leviathan really is and what it did to the reapers will motivate you to finish the DLC in one sitting. Expect some sort of mystery drama within the story of the DLC as there's a lot of scenes to see. Oh don't forget that you'll be doing some sort of a detective mini-game in Bryson's lab as you help Shepard figure out the location of the people you need to find.
Mass Effect 3: Leviathan DLC Review

,