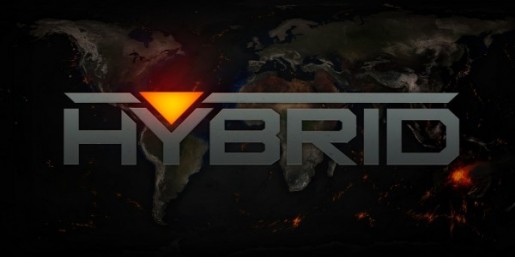 While many around the world are certainly familiar with popular shooting titles like Halo, Call of Duty, or maybe even Killzone, this shouldn't discourage developers from trying to make their own fun titles. 5th Cell has taken its own stab in the shooting genre with the release of Hybrid exclusively for the Xbox 360.
Hybrid is a third person shooter by 5th Cell studios where you compete in 3 vs. 3 jetpack propelled matches across various regions. The goal within Hybrid is to ultimately conquer the world. However, does Hybrid conquer the competition or does it fall like many other shooting titles do?
Let's take a look at what's HOT and what's NOT in our review of Hybrid.
HOT
Simple, Fun Gameplay
One thing I absolutely loved about Hybrid was how easy it was to get into despite the fact that it has a fair amount of unfamiliar inclusions. The first thing you do when you start the game is take part in a brief tutorial. Even the narrator of the tutorial seems to realize the player's feelings before they can do so. No one is ever particularly fond of doing tutorials, but this just gives you a quick run down of how the game works. From here, you are given the opportunity to practice a bit or go straight into battle. Within minutes of starting, I was already able to get right in a match and had no problems with the controls or mechanics of the game. Initially I thought a game with lots of flying jetpacks would be complicated but it's not.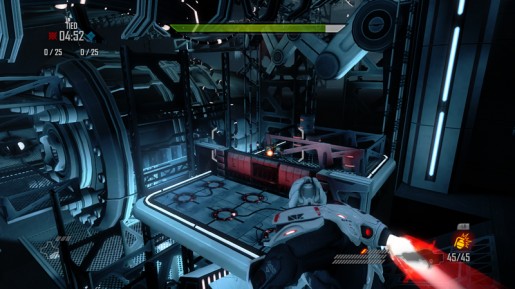 Similar to many shooters that are out nowadays, Hybrid allows you to unlock and customize your load-outs to suit your own playing style and preferences. Whether you play offensively, or defensively, there is an ok amount of customization to be had. When it comes to items commonly referred to as kill streaks, Hybrid has this too, and though the numbers are annoyingly low for what you get, the rewards aren't bad. For only one kill, you will earn yourself a basic little bot that will hover around with you and fire at enemies. If you pull off another two consecutive kills, the game rewards you with The Warbringer, which is a fairly heavily armored bot that ultimately is an upgraded version of the level one kill streak. Two more kills will reward you with a final bot, which will lock onto the nearest enemy and attack as soon as it can.
Looks Nice
Though Hybrid isn't, and shouldn't be the game you expect to have absolutely top notch graphics, they are certainly not bad. For both of the available factions, characters look sharp and well designed graphically. There are surely games that have done the aspect better than Hybrid has, but it isn't a bad attempt. Similarly and unfortunately, the environments in the game usually look rather bland and bleak. It doesn't look as if very high quality textures are used in the very basic models in the game, such as the cover.
Hybrid (XBLA) Review

,