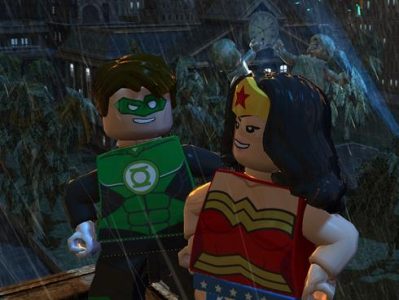 A very cool addition to LEGO Batman 2 are the new suits that certain characters have. Primarily available for Batman and Robin are different suits that provide specialty abilities to help you along in your pursuit of justice. From Batman's Sensor Suit which allows Batman to temporarily make himself invisible to pass by cameras and such to Robin's Hazard Suit which lets Robin soak up and access well…hazardous chemicals and fluids. There are many suits to choose from for each specific situation that Batman and his friends can get into, so choose wisely! Oh, and last but not least, there are more than FIFTY playable characters in the base LEGO Batman 2 game, excluding additional content. On top of these fifty, there are also ten custom character slots for you to make your own super hero.
NOT
Flying Needs Work
Flying is something that needs to be improved on, overall. This is an understandable concern considering this is the first time that characters have been made available to fly. Despite having flying vehicles and such in past LEGO games, actual character flying needs work.
Many characters in the game have the ability to fly both in story levels, and all over the map in free roam. From the obvious of Superman, to others like Wonder Woman and Green Lantern. Flights controls are pretty easy to use, but characters themselves are often tedious to control once in air. While flying wasn't too bad in story levels, it seemed quite annoying to use once you enter free roam.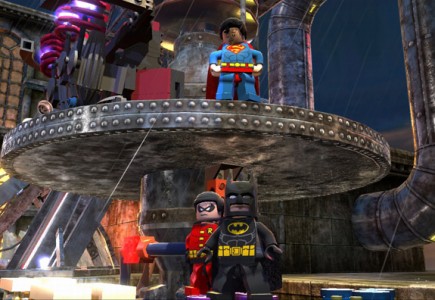 Has its Bugs
No game is perfect, and that is something that everybody should fully realize. Especially when developers decide to expand on a previous concept and go much bigger than a game already was, this is bound to happen. Most of the things I noticed in LEGO Batman 2 weren't that big of a deal, but were surely noticeable enough to make a point of it, so lets start it off.
One thing I simply don't understand is that the game autosaves, which is normal, but when autosaving after picking up items like red or gold blocks and such, it freezes your character. This continues until the game is done autosaving. I feel like if the game isn't going to allow you to do anything, it should also freeze the other characters, since enemies are still able to attack you while you are vulnerable. A small and slight, but still annoying bug occurs when using the terminals across the city, which I found to be somewhat common. When going from one area to another at too quick a pace will sometimes result in having to wait for items to show up, including the terminals which are used to access a more detailed map, as well as call in vehicles. The same can be said for trying to fight bosses as well, which I found that I would have to leave and re-enter a general area to get them to show up about half the time. Not a huge problem, but a general inconvenience.
On the topic of the map, Traveller's Tales could really benefit from completely rethinking the waypoint and map viewing system. When setting custom waypoints, I found that it was often a large pain to actually get to it due to it being more complicated than it really needed to be. Aside from this, some improvements could be made when it comes to viewing your map like adding in more zoom and captioned options, as well as more general additions. The map most of the time doesn't serve much purpose, which doesn't make much sense in an open world game that this is.
It may have just been me, but I personally found the save system in story levels to be somewhat lousy. Usually the points are spread considerably far apart, therefore having anything happen will result in much re-doing of things you've already done. In my case, my console froze towards the end of a chapter. When I restarted my console and loaded up the game, I found that I had to start some time back.
I had personally been going out of my way to do things like collect all the studs I could and collecting items and such, so I lost quite a lot of progress that I had to re-do. Losing a considerable amount of progress like such can make the player lose interest in doing it again pretty easily if it happens too often. Though it was not an extremely common issue for myself, I feel that it is definitely worth mentioning.This may or may not seem like a huge issue, but with the fact that the key demographic for the game is younger children who (usually) have less patience than most, losing progress is not something that makes littluns happy.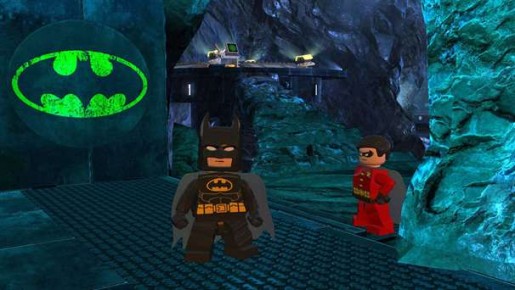 VERDICT
To answer your question, LEGO Batman 2: DC Super Heroes is a great game for fans of LEGO, Batman, or general great fun. The team at Traveller's Tales have certainly put together a successful successor to their previous LEGO Batman title. Though the game is not without its problems, it still provides what I believe is the best title in the LEGO series thus far. Not forgetting to mention that like previous LEGO titles, co-op is certainly included, and makes this great title even better. With all of the content available in the game and the time you'll be logging into the game, this game is certainly worth it, especially at the $10 lower than normal MSRP price on new Xbox 360/PS3 games.
[Editor's Note: LEGO Batman 2: DC Super Heroes was reviewed on the Xbox 360 platform. The game was provided to us by the publisher for review purposes.]
LEGO Batman 2: DC Super Heroes Review

,