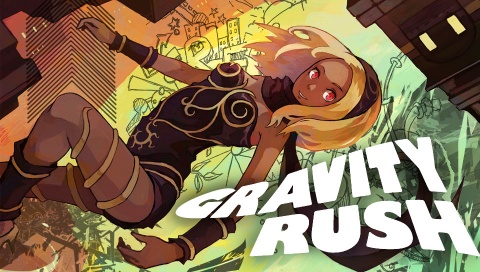 One of the problems that the PlayStation Vita has up until now is the lack of games that will push hardware sales. When Gravity Rush was released in Japan, the game was well received by PS Vita owners but it somehow failed to move a decent amount of sales for the hardware. In an attempt to do the same thing, SCEA brings Gravity Rush in North America, where the game became the most anticipated game for the handheld.
Since Gravity Rush was announced, many gamers in North America predicted that it will be the game that will make people buy a PS Vita. With the game's cel-shaded design and sandbox gameplay, will Gravity Rush make people buy a PS Vita? Let's take a look on what's HOT and what's NOT in our review of the game.
HOT
Interesting Plot But Starts Off Slow
Gravity Rush is a game that has a slow pace when it comes to the story. The games starts off with Kat, an amnesiac girl, who lands in Hekseville where the first thing she finds with her is a black cat. Without knowing who she is, or where she came from, she learns the hard way that she has the power to control gravity. At first, Kat starts off as the hero who is coming of age where she learns her powers, do redundant quests for the townspeople, and eventually in the end, the big plot is revealed.
Those who don't have long patience to wait for the core story to uncover, they will find Gravity Rush's story to be lacking and slow. However, if you give the game time and reach the 12th or 13th mission, then you'll start realizing that the story is decent and it's worth finishing just to find out the end of it. Expect to see some of the most interesting characters that you can find in the game, and a plot that is very original.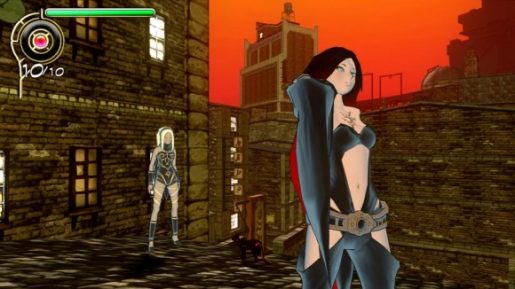 Exemplary Art Design and Visuals
The moment you play Gravity Rush, the visuals it offers will immediately draw your attention as it has a very colorful cel-shaded design. Through the twenty-one missions that Kat will be doing, gamers will see some of the best visuals that the game can only do a portable game device. Expect the somewhat open-world of the game to give you a steampunk vibe to it and buildings that will make you feel you're in London due to its structure and design of the place where big clock tower will be present.
Cutscenes are animated in cel-shaded art style with comic-book panels. Voice overs in the game are very scarce and when it's there, you will see a subtitles instead of the English dub as Kat and the people of Hekseville speak a different language. Through my experience with the game, Gravity Rush makes me feel that I'm playing a console game and not a portable title at all and it's all thanks to the fantastic design and presentation it has.
Control Gravity
As what the title of the game implies, Gravity Rush will involve Kat and her ability to control gravity at her disposal. In the city of Hekseville, troubles are looming at every side of the town and it will be up to her to save the town from the creatures called Nevi. Of course, without the power of gravity, she will not be strong enough to take them down. With Kat's gravity powers, she can walk through walls, turn 360 degrees, climb the skyscrapers and pretty much float around town until her gravity meter is depleted.
In the plethora of missions that Kat has to take, you will be mastering every gravity power she has and as you progress, you will unlock special combos that you will be able to do when using gravity. When you're on the land without gravity powers, Kat can do some melee combat where she will kick the Nevis core (their weakness) to take them down. Doing melee can be done by simply pressing the square button. Luckily, there is no complicated controls that gamers need to learn to unleash combos. Unlike other action-adventure games, Gravity Rush has a not-so-hard learning curve; simply press the R button to activate her gravity powers, move the reticle on where you want Kat to land or attack, and press R to go or Square button to attack. Yes, it's as simple as that and it's not a bad thing!
Gravity Rush (PS Vita) Review

,