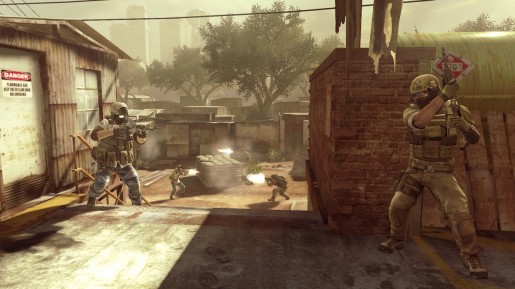 Ubisoft is pleased to confirm today that Ghost Recon: Future Soldier for the PC will finally release this June 26th in North America in both retail and digital store like Steam.
While the PC version of any game proves slightly to be better than consoles, Future Soldier on the PC has some slight advantages. Here are they key features that gamers can expect for PC only:
PC Version Key Features:
• Support DX11 (adding stunning amount of visual details on characters through displacement mapping, as well as some global illumination effects.)
• More complex materials (like parallax occlusion mapping or gloss and specular maps.)
• Improved dynamic lighting
• Volumetric lighting effects
• Soft shadows
• Improved post-processing with better HDR and motion blur
• Playable with keyboard and mouse, or with wired and wireless X360 pads
• Will be available via digital distribution
• Windows XP patch coming shortly after release
Check out our review of the console version of Ghost Recon: Future Soldier right here!