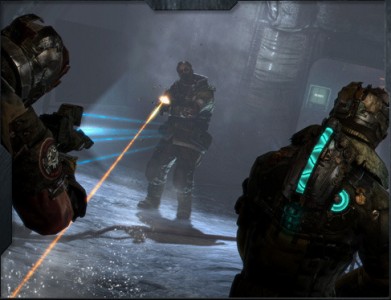 EA announced today in their annual E3 briefing that Dead Space 3 is real and it's coming soon to a console near you. While the leak of the game pretty much spoiled it, another feature that the game has that will get fans excited is the co-op mode.
According to Visceral Games, Dead Space 3 will feature a jump-in and out co-op where two players can play the game at the same time as they venture through the new locations of the game. Expect a "spine tingling" adventure where Isaac will once again fight Necromorphs.
Check back with us later this week for our hands-on impression of the game.