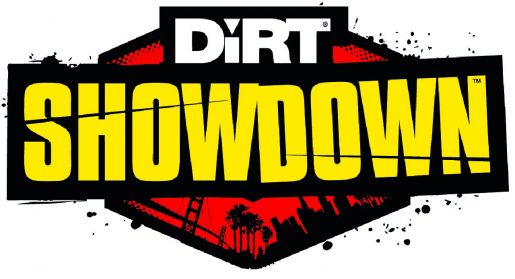 It has been a little over a year since DiRT 3 released, and even longer since the DiRT franchise began. From the beginning of the series, all the way up to the most recent release, DiRT has received a considerable amount of praise for elements such as the car design, graphics, and overall gameplay. DiRT Showdown hopes to build on its predecessors and wow fans, but does it succeed in its goal?
Let's see what's HOT and NOT in our review of DiRT Showdown.
HOT
Presentation
One of the most easily noticeable HOTs of DiRT Showdown is the excellent graphical performance. From the beautifully designed environments, to the mass amount of detail in all visible aspects of the cars, Showdown will leave fans and casual players in awe due to how great it looks. When it comes to the environmental visual aspect of the game, its everything that you would and could expect from a game like this. You could be seeing the beautiful fall on the ground one race, and then switch to the bright foreign lights, only to be dropped in the hot Californian environment to battle contenders.
On the car side of detail in this DiRT game, Codemasters certainly do not choose now to slack off. Expected details such as dirt, damage, and general wear on the cars themselves are presented subtly yet very well. There is no blaring horn telling you that your vehicle is about to burst into flames, or that you just ran over a piece of glass from a fellow driver's car, but weathered effects are noticeable. One thing that regular racing fans will likely notice is the lack of a cockpit view. This, at least to me, seemed like a strange thing to leave out of a racing game of any sort now-a-days, but is just a small gripe.
Sound
This is somewhat of a split area. While the game excels in most sound areas, it also completely tanks in others. To get the worst out of the way early on, the commentators in the game are very repetitive and annoying after a short amount of time. They may not bother you too much right away, but after not too long, you will be desperately searching for a way to turn off the commentator voices, or at least turn them down as much as possible. Unfortunately, without entirely muting your television, you will not be able to entirely block out the repetitive banter.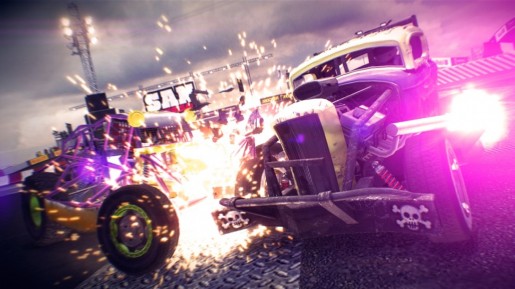 Now that the bad is out of the way, we can continue on to the sound areas where DiRT Showdown excels. Aside from the commentary in the game, everything is quite well done. From the brutal sound of crashes, collisions, and paint scraping situations, and all the like, to the smooth sound of the cars in all aspects, the game certainly has this category down. While the commentator issue is certainly out there, the pros outweigh the con in the category of 'sound' in DiRT Showdown.
IN BETWEEN
Gameplay
This is certainly a point where it depends on what sort of racing fan you consider yourself. I personally enjoyed the game as it was, but by no means does that mean all racing fans will enjoy it. The gameplay is quite enjoyable while it lasts, being that it isn't incredibly long. Some things that bugged me about the game, like most all racing games that include it is the 'rubber banding'. In case you're unfamiliar with this, it simplistically means that whether it be the racer or one of the contenders, even after being considerably behind from a crash or general awful driving, that they will be caught right up in no time.
This may be something that makes you happier than not if you aren't always in the front of the race and like catching up with no actual driving skill involved, but I felt that there was no sense of accomplishment from this. On top of such, it is also a pain to brutally wreck a contender, let off a sigh of relief, and continue on only to have them be right back on your tail mere seconds later.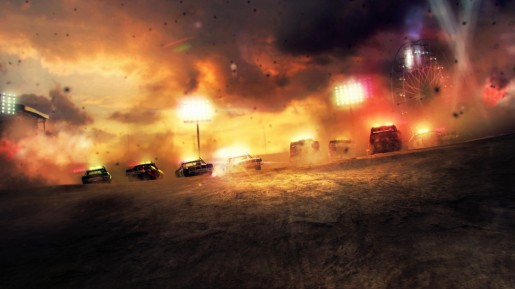 Something fans expect from racing games, especially arcade ones are the crashes. DiRT Showdown provides them in full force. While it all seems fun at first, they quickly become dull and boring due to lack of variety. More variety in general for the crashes, as well as more convincing and enjoyable crashes in what is already in the game would have gone a long way.
NOT
Lacking in new content, lasting experience
Having played previous games, including Dirt 3, it is quite noticeable from the start to the finish how little actual new content is in the game. If you loved Dirt 3, this is a great thing, if not, well then you may not be liking this any more. Showdown doesn't really even feel like it should be a retail release, but rather downloadable content for 3, or a downloadable title, at best. Most would expect a handful of new content in any form of new content for, or in an entirely new game all the same, but this doesn't apply to DiRT Showdown. Despite the fact that there isn't a whole lot to be seen from the game in terms of content, Codemasters tries their best to act as if there was more content than there really is. Though it is to be expected, the game tries to hide the fact of lack of content by using simple and easily seen through changes like making it nighttime versus daytime or other small changes.
DiRT Showdown Review

,