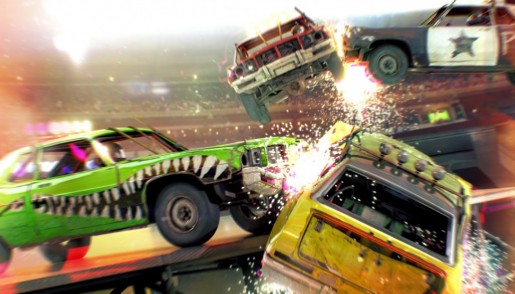 All in all, this isn't the worst thing in the world, considering that Dirt 3 was not by any means a bad game, but it won't help anyone justify buying a brand new game if they already own, or have played Dirt 3.
Once you get past the lack of content in DiRT showdown, you may notice that there is no real story or purpose besides the obligatory "Win it all, get to the top" mentality. This certainly doesn't help out players who would like even the slightest incentive besides car parts, upgrades, etc..
Too high of a focus on multiplayer
From the second that the game is started up to the point where you finally give in to it all, you will be bugged to be a (very) social person. This high focus begins when you start the game, when you are asked to enter your account details for some of your favorite (or not so much) social sites like Youtube and Twitter before you have even begun racing. While the Racenet feature in the game is nifty and what not, it is really the only thing worth using out of the many social features.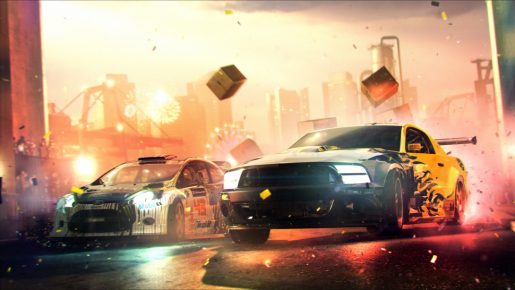 Sure, some of your friends may like to know that you are playing Codemaster's latest title, or at least Codemasters would like to think that. Unfortunately, declining to do some of the aforementioned actions will cause the game to continue prompting you to do so as you play the game. The only way to really dismiss these prompts is to abide by them and take it. Make sure to share your videos of getting yourself wrecked due to the game constantly pestering you and causing you to loose control!
VERDICT
DiRT Showdown may not take the ultimate crown for King of Racing, but it isn't the worst racing experience you will have to choose from in 2012. The lack of content will have most fans popping the Dirt 3 disc back in and continuing with that, rather than what feels like it could have simply been downloadable content.
What it seems to come down in terms of if you will like the gameplay in Showdown really comes down to what type of racing fan you are. You could absolutely love it if you aren't too concerned with realism, absolutely hate it if you are, since it veers quite from, or you might like some and hate other parts of it, like myself.
[Editor's Note: DiRT Showdown was reviewed on the Xbox 360 platform. The game was provided to us by the publisher for review purposes.]
DiRT Showdown Review

,