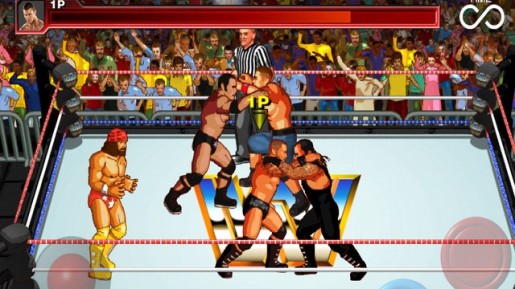 WWE WrestleFest DLC Pack 4 has just been released yet THQ has mentioned more DLC for the game will be out in the near future.
When asked if more WrestleFest DLC is being released, WWEGames' Creative Director, Cory Ledesma said "oh yeah!!" in response.
This will come as great news for fans of the old-school style wrestling game. WWE WrestleFest is coming out for the PS3, Xbox 360 and Android platforms later this year. THQ has yet to update anyone on a release date yet however.