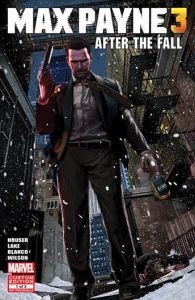 To prepare fans and gamers alike to the release of Max Payne 3 on consoles and PC, Rockstar Games finally released today the first comic that can be viewed online.
The first comic, After Fall, will show fans the events that happened to Max Payne in the first two games. We know how troubled Max Payne was when he lost his family. In this first issue of the comic, gamers will get to know him more and it will surely prepare us to the events leading to Max Payne 3's story.
Those who wants to read it can now view it online through here. However, if you want the limited print edition, you can enter Rockstar Contest and have a chance to win!