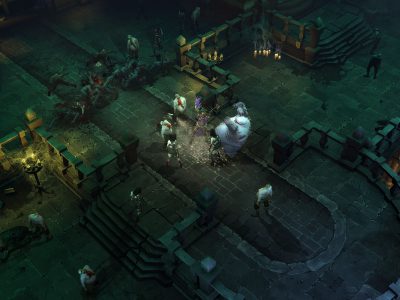 Earlier this week, Blizzard applied a number of hotfixes to Diablo 3 that improve the performance of the game and also took the time to tweak the server stability. While there are still problems that linger within the game, the company revealed today that a patch will be released sometime next week.
The moment the patch is released next week, expect to see it address the client issues and apply additional bug fixes. In addition, Blizzard is still looking into addressing the problem that has cost some players their achievements.
Check back with us next week for the complete details of the first post-launch patch for Diablo 3.